Batman and Gordon reunite and Harvey Dent battles his inner demons as Gotham City prepares to welcome change under Prince Arzen Orgham.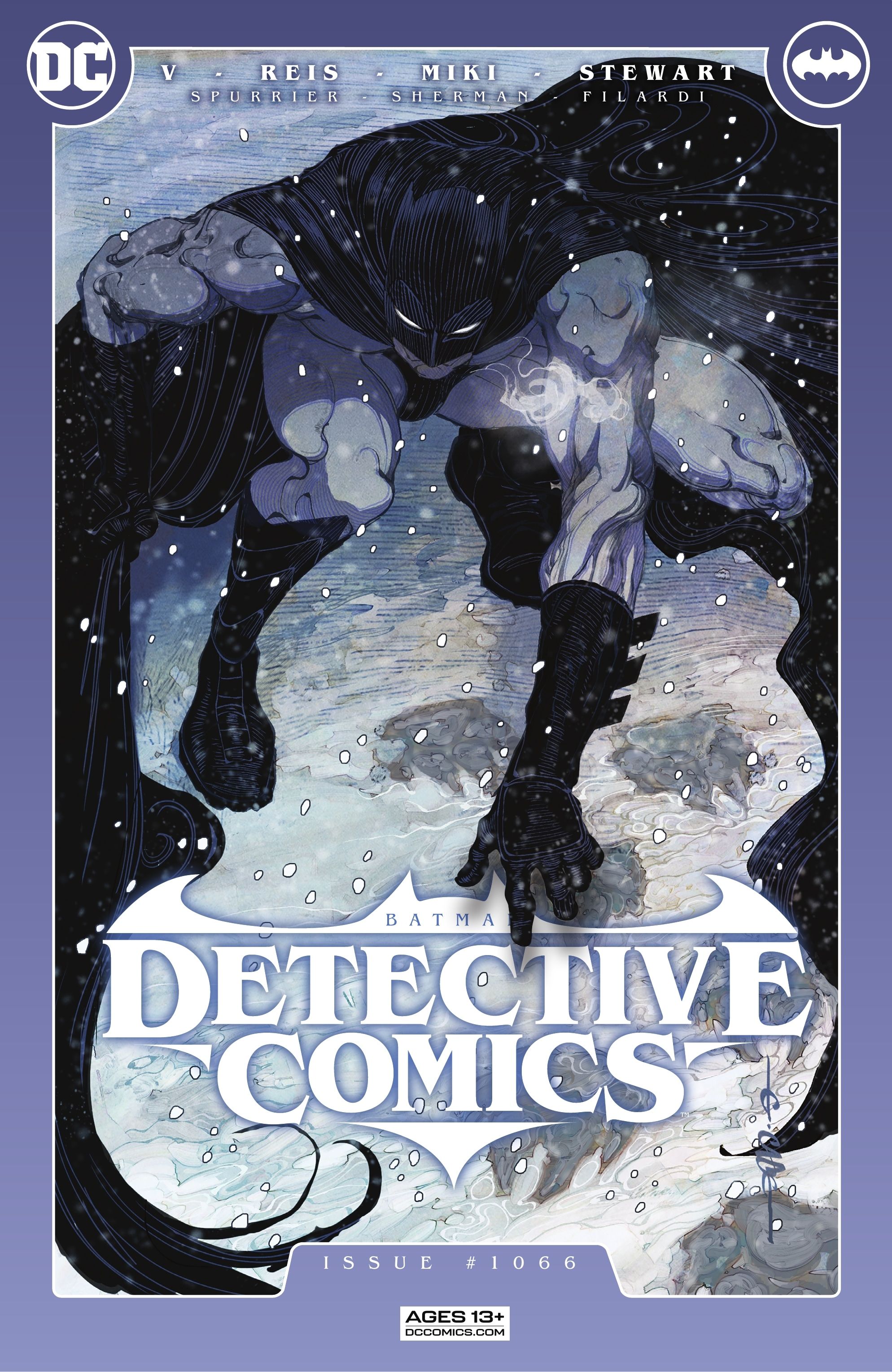 Detective Comics #1066

Writer:

RamV, Simon Spurrier

Artist:

Ivan Reis, Danny Miki, Hayden Sherman

Letterer:

Ariana Maher, Steve Wands

Cover artist:

Evan Cagle

Publisher:

direct current

Price:

$4.99

Release date:

2022-11-22

Colorist:

Dave Stewart, Nick Filardi
Since author Ram V took over the Detective Comics title for DC, he's brought an air of secrecy and mysticism to the title that blended well with Gotham City's gothic undertones. In the previous issue, Batman successfully foiled an attempt on Prince Arzen's life by a group of Talia loyalists in the League of Assassins. But grappling with the hulking Ubu underwater in Gotham Bay leaves the Caped Crusader not only deprived of air but also of sanity. detective comics #1066 features artwork by Ivan Reis and Danny Miki, colors by Dave Stewart, and letters by Ariana Maher with a backstory on Harvey Dent's broken psyche, written by Simon Spurrier, drawn by Hayden Sherman, colored by Nick Filardi, and lettered by Steve Wands.
After lying unconscious for 72 hours, Batman finally wakes up in Gordon's PI office, with the old man reassuring him that his identity is secure even though his sanity is not. Newspapers are full of stories about the Caped Crusader saving the life of visiting royalty while the Orghams begin rebuilding the city with the demolition of Arkham Asylum. Bruce visits the site and encounters Prince Arzen, with both men impressing one another. But now it's time for the bat to deal with the mysterious death of Ubu. Elsewhere, Harvey Dent continues his struggles with his alternate self in backup and provides backstory into the enraged spirit of Two-Face.
RELATED: REVIEW: DC's Stargirl: The Lost Children #1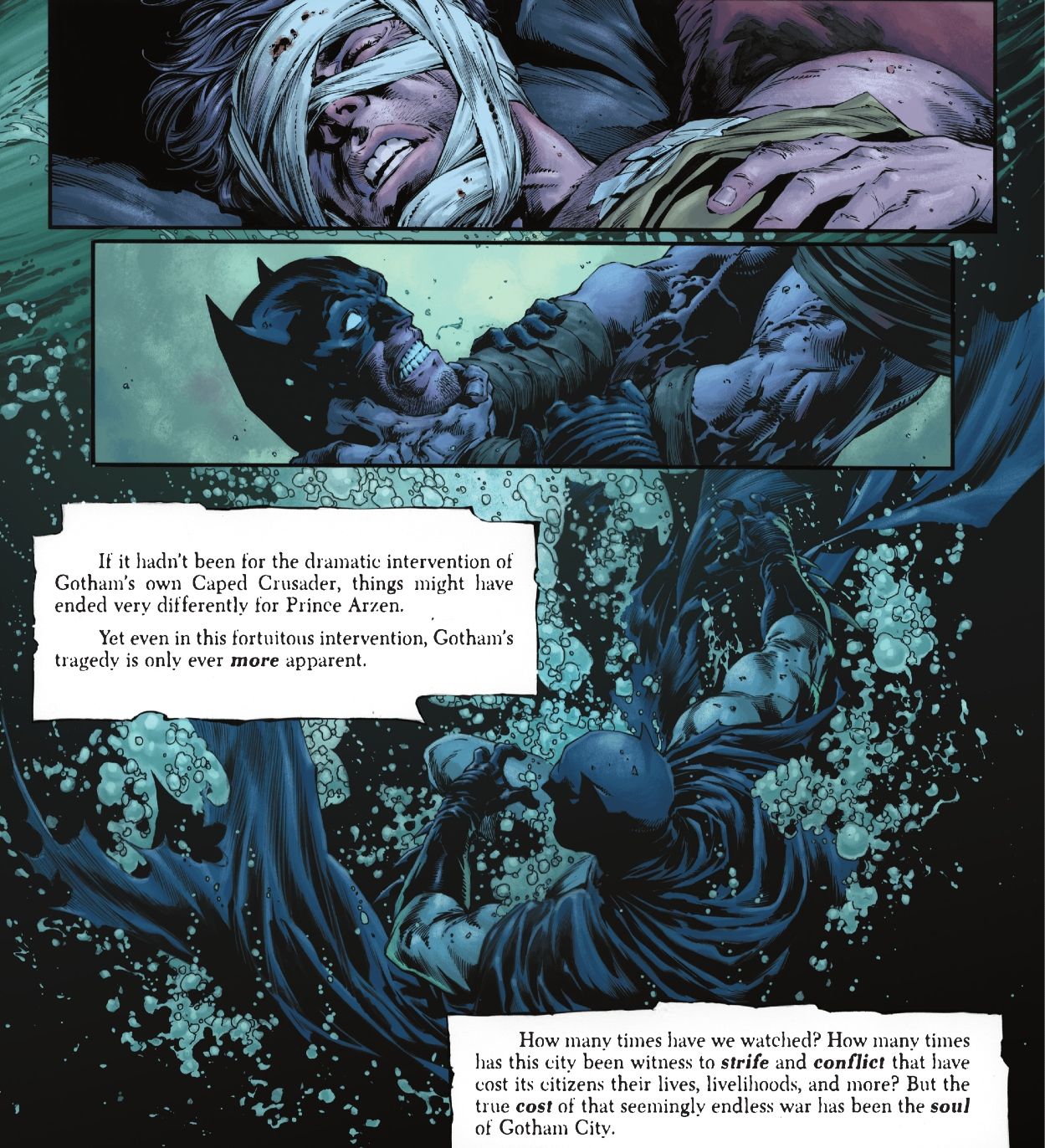 detective comics Issue 1066 begins with a newspaper clipping that summarizes the tumultuous event of the previous issue and turns into a tirade about Gotham's morbid history of violence. V questions the city's perpetual strife and uses it as a backdrop for Bruce's own conscience. But none makes a bigger impression than Harvey Dent, whose struggle with his good and bad sides ensures that the plot unravels in an instant and the mystery ferments in a mixture of poetic delivery and steady progression. Ram V sends each narrative down a character-driven path, allowing them to find their own direction along the way. Meanwhile, Simon Spurrier examines Harvey's shattered mind. Two-Face's aggressive narrative grows louder as time goes on, leaving the reader to navigate a tragic past.
Ivan Reis' art brings out the dark nature of the city. From a nightmarish sequence in which Batman drowns in the darkness as bubbles escape his dying breath, to relics like the crumbling of Arkham Asylum, the artwork depicts the city's diverse faces responding to external changes. But the ugliness within finds a home through Danny Miki's ink lines, creating a claustrophobic environment in dimly lit halls. Additionally, colorist Dave Stewart emphasizes the moodiness through the use of muted tones. Alternating dark and psychedelic themes, Sherman and Filardi fill their segment with splash pages showing Dent stealing the show.
RELATED: REVIEW: Frank Miller presents Ronin: Book Two #1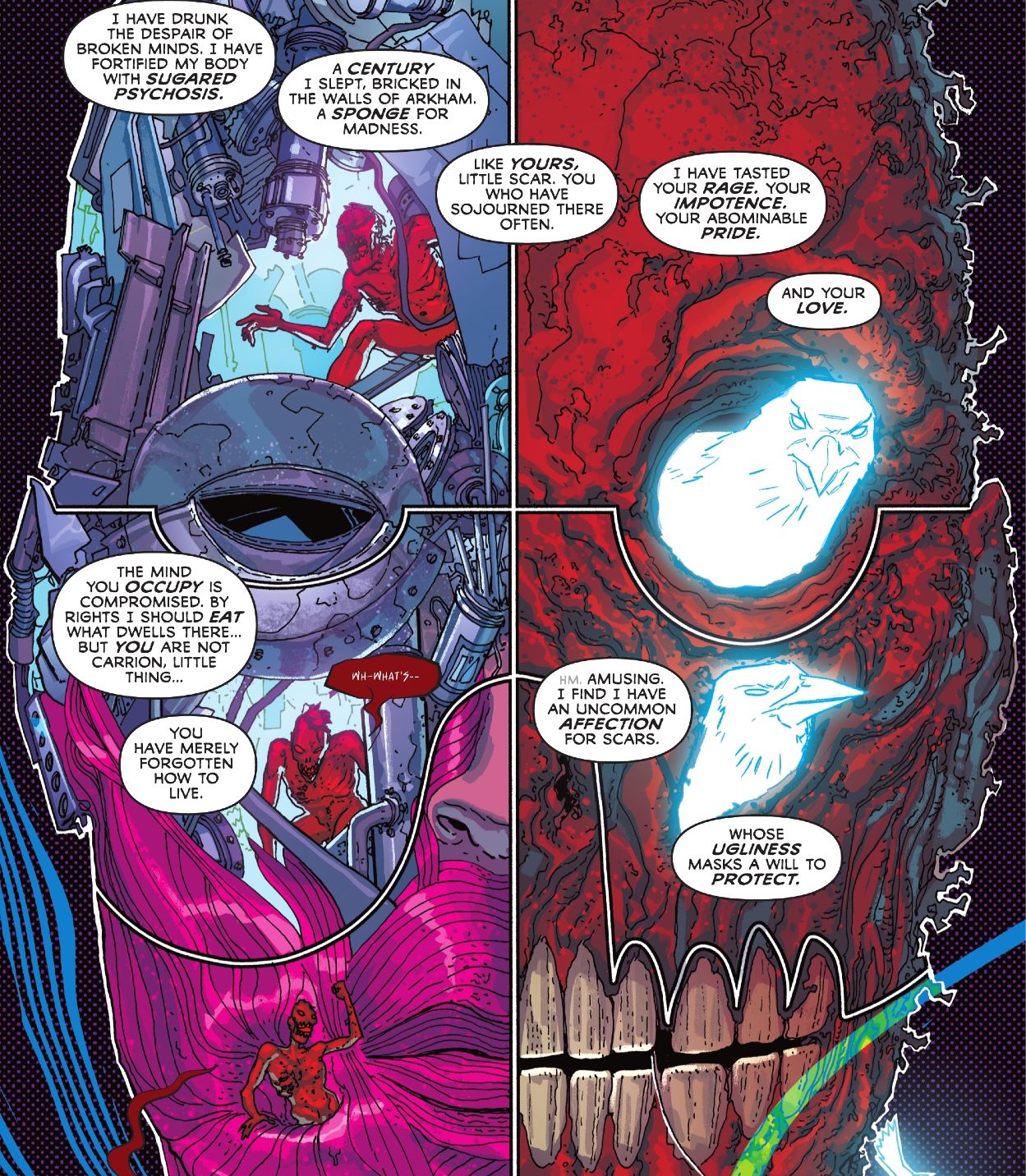 detective comics #1066 inches closer to the heart of the mystery only to throw a curveball at the last moment. The pace changes with the appearance of a new villain from Batman's infamous villain gallery. While all of these conflicts sound interesting on paper, Two-Face's meticulous pilgrimage through the memory trail is the strongest struggle in the book. It finds a baseline even in the screaming violence that resonates with readers who have experienced their own crises. detective comics #1066 still has a long way to go from the look of things, but it ticks all the right boxes for now.