Harley Quinn #24 witnesses Harley investigating the circumstances of her death and realizes that a multiverse doppelganger could be her killer.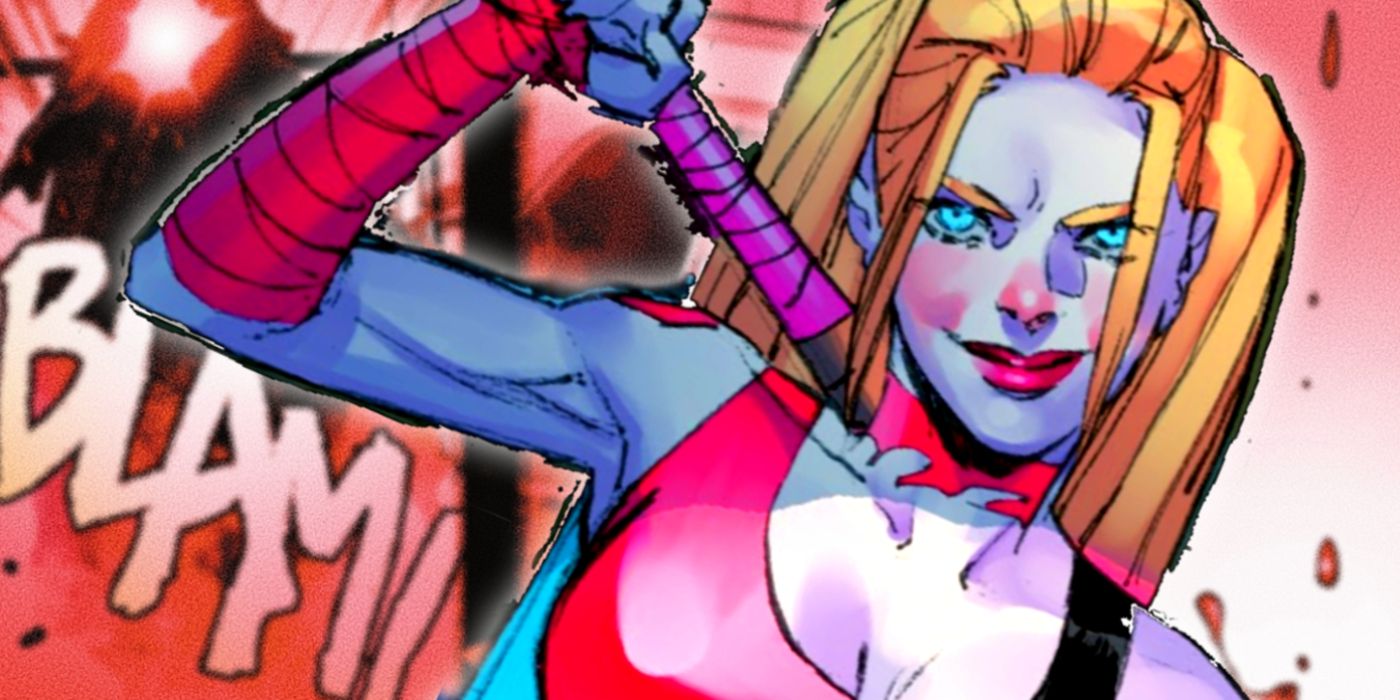 The following article contains spoilers from Harley Quinn #24, now on sale by DC.
The latest edition of Harley Quinn reveals that the mysterious cloaked figure who shot Harley in issue #22 is none other than her evil doppelganger, the laughing Harley.
Harley goes on the offensive throughout the issue, investigating who could possibly sneak onto her yacht and put a bullet through her. She enlists the help of Zsasz, Gotham's most disturbing serial killer, claiming that he can feel the pulse of the city and always knows what's happening in its darkest corners. Her quest leads her to the camp district, where the cloaked, armed killer reveals herself as a grinning version of Harley with claws, chains, and a spiked band around her face – the unmistakable marks of the dark multiverse.
RELATED: Harley Quinn just reunited with Poison Ivy — what will the bat family think?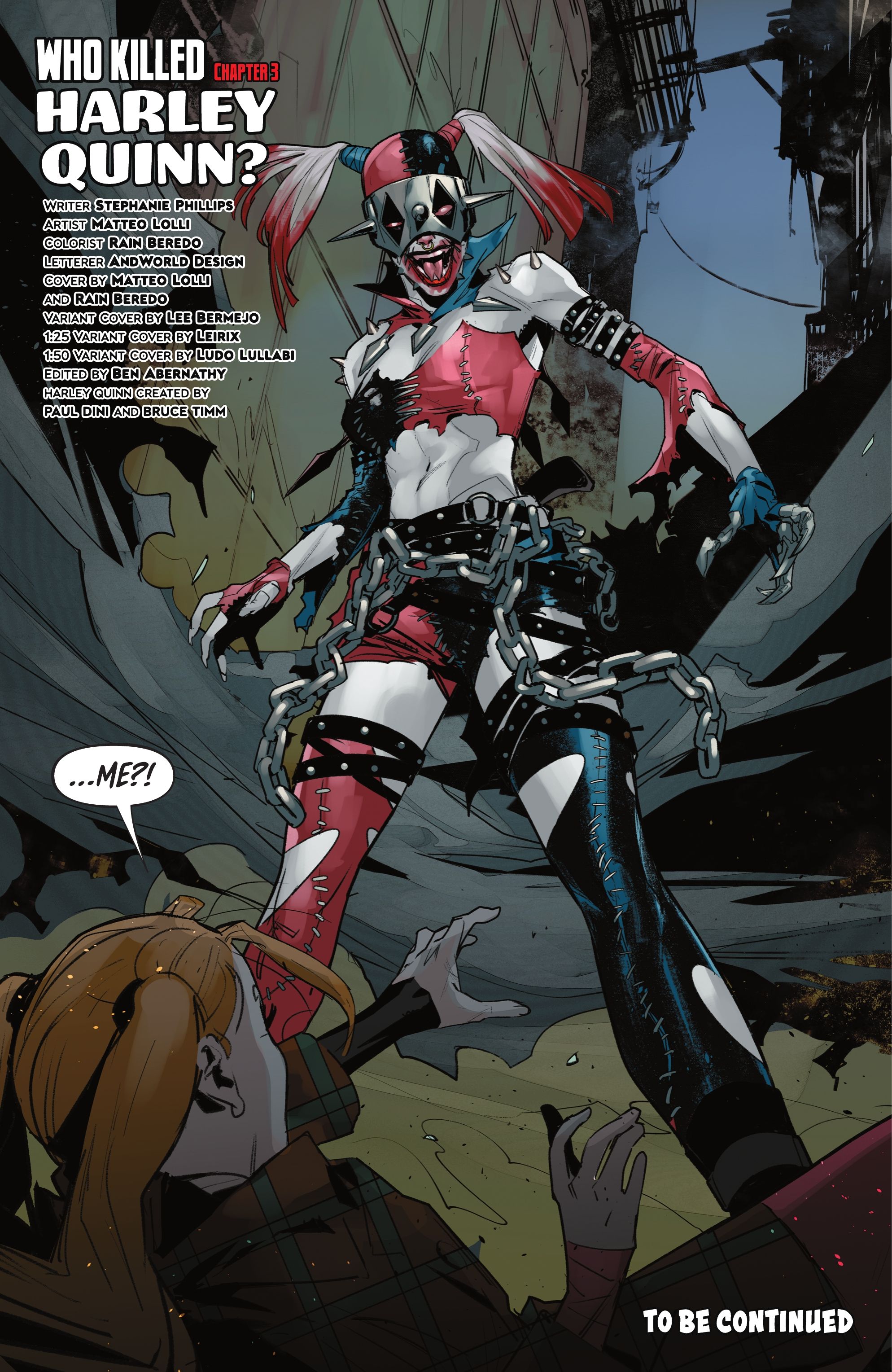 A really bad Harley Quinn
The Harley Who Laughs were teased in DC's September ads, and issue #24 marks their first official reveal, though the cover is by Greg Horn for 2018 Dark Knights: metal #6 featured a slightly different, non-canon version of the character, which later received a sculpt from DC Collectibles in 2019.
Harley's nightmarish double is inspired by Batman Who Laughs, a fan-favorite villain created by Scott Snyder and Greg Capullo and first appearing in 2017 Dark Days: The Casting #1. Batman Who Laughs, a sadistic version of Batman from the Dark Multiverse who killed the Joker but became infected with a poison that came from the fallen villain's heart, rose to fame along the way metal and death metal as one of the greatest threats to any superhero in the galaxy. The character's popularity has led to similar villains, including Incarnation of the Justice League's Batwoman who laughs.
RELATED: Batman and Joker's Team Up includes rescuing Harley Quinn
It is currently unknown why the Harley Who Laughs is in Gotham. The normal Harley, after dying from her gunshot wounds, was reanimated in a Lazarus pit in issue #22, warranting an investigation by Damian Wayne, who believed the pit would have irrevocably transformed Harley back into her old murderous self.
Harley Quinn #24 was written by Stephanie Phillips, illustrated by Matteo Lolli, colored by Rain Beredo, lettered by Andworld Design and features covers by Lolli and Beredo, Lee Bermejo, Leirix and Ludo Lullabi. The issue is available now from DC.
Source: DC