Meet the DC Universe's new Catwoman, Eiko Hasigawa, as the new anti-hero takes on the mantle of Selina Kyle as she serves time behind bars.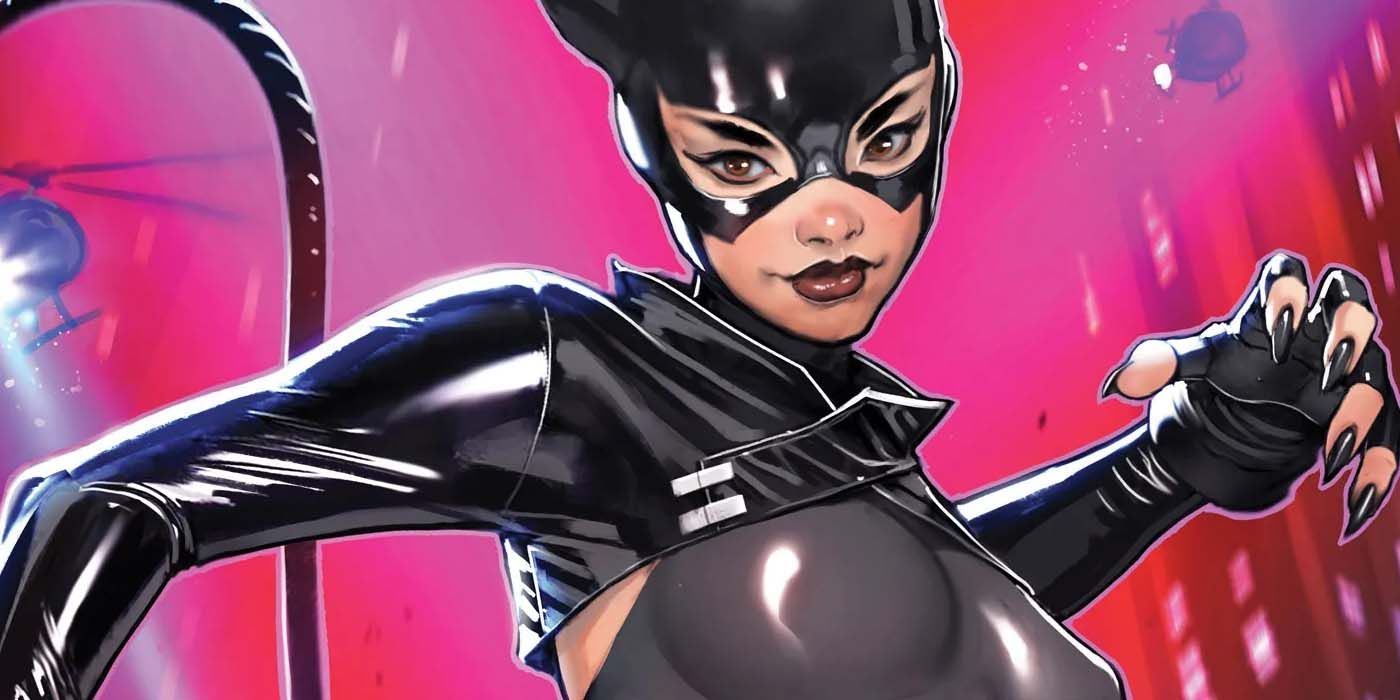 Spoilers for Catwoman #52 from DC ComicsDC is new cat woman is about to make her debut in the DC Universe as Eiko Hasigawa gets a new costume and role in stunning new cover art. In a recently revealed variant cover for Cat Woman #52 by David Nakaya with Nico Leon's costume designs, Eiko gets her own suit as she fills in for Selina Kyle while she is behind bars.
Eiko Hasigawa is the heir to Gotham City's yakuza and a former romantic partner of Selina Kyle, who agreed to become the new Catwoman when the original version of the antihero left town. Future topics of cat woman Series by Tini Howard, Sami Basri, and Nico Leon tease that Kyle is arrested after being implicated in a murder, resulting in Hagisawa acting as Catwoman in her absence. Now, readers get a closer look at the new Catwoman as her costume is showcased in new DC Comics art.
Also see: 10 memes that perfectly sum up Batman and Catwoman's relationship
On his Twitter account artist David Nakayama shared his upcoming variant cover for cat woman #52, which shows the first look at Eiko Hasigawa's new costume. Showcasing the new Catwoman suit, designed by Nico Leon, the stunning DC art features the sword-wielding heroine in her own twist on the classic anti-hero costume. With a cropped leather jacket, straps at the legs and waist and a gray leather bodysuit, Eiko looks ready for action in her new ensemble. Check out Nakayama's cover artwork below.
Can Eiko Nagisawa hold on to Gotham City as Catwoman during Selina's absence?
The text summary for cat woman #52 by DC Comics reveals more details about how Selina is locked up behind bars and befriending criminals while sharing that Eiko Hasigawa will be patrolling Gotham City in her place. DC's new Catwoman will be pretty busy as she's joined by anti-hero Tomcat.
It looks like cat is the new black in Gotham prison, as Selina quickly works her way up to being the queen of the cat behind bars by befriending all the wrong guys (who, of course, are exactly her types too). Meanwhile, Eiko Hasigawa continues to roam the streets of Gotham as Catwoman, keeping the mob bosses at bay, with a little help from…Tomcat.
Eiko Hasigawa has a lot of experience in dealing with criminal enterprises. Though she has a dark past, DC's new Catwoman seems well-equipped to deal with defending Gotham City while Selina Kyle is jailed for murder. Can she stay on the right path or will Batman knock on her door? The cover by David Nakayama cat woman #52 by DC Comics hits comic book stores in February 2023.
Next up: DC's version of Spider-Man is the least appreciated hero of all time
Source: David Nakayama – Twitter