The state of DC movies has been in disarray for over half a decade. 2016 was the year DC broke, and it hasn't recovered since. The release of Batman vs Superman: Dawn of Justice divided audiences earlier this year, sending Warner Bros. panicking about their plans for the newly formed DCEU. They increasingly distrusted Zack Snyder's direction for what was to come justice league Movie and the DCEU, which coupled with family tragedy, led to Snyder leaving and WB eventually hiring Joss Whedon to complete what became a complete mishmash of a movie in 2017. Before that, however, something similar happened with 2016 suicide squad. Although the film was largely complete by the time of release Batman vs SupermanWB eventually performed a complete remaster of the villain-oriented film to lighten the tone and move away from the approach set by Snyder's superhero fight night earlier that year.
The result, similar to what would happen with justice league next year, was immensely disappointing. suicide squad was a mess from a film that never really found its own personality. Just as the fans requested and finally got the "Snyder Cut". justice leaguethere has also been a growing movement of people online clamoring for WB to release Ayer's original cut suicide squad. With the recent hiring of James Gunn and Peter Safran as heads of the newly named DCU, those calls for the "Ayer Cut" have only grown louder, to the point that Gunn even addressed them on Twitter. However, the alternate director's cut will be released suicide squad would be a mistake that would start Gunn and Safran's reign of DC on a bad foot. Here's why:
Also see: What a new DCU under James Gunn and Peter Safran might look like
Repeating the Snyder Cut fiasco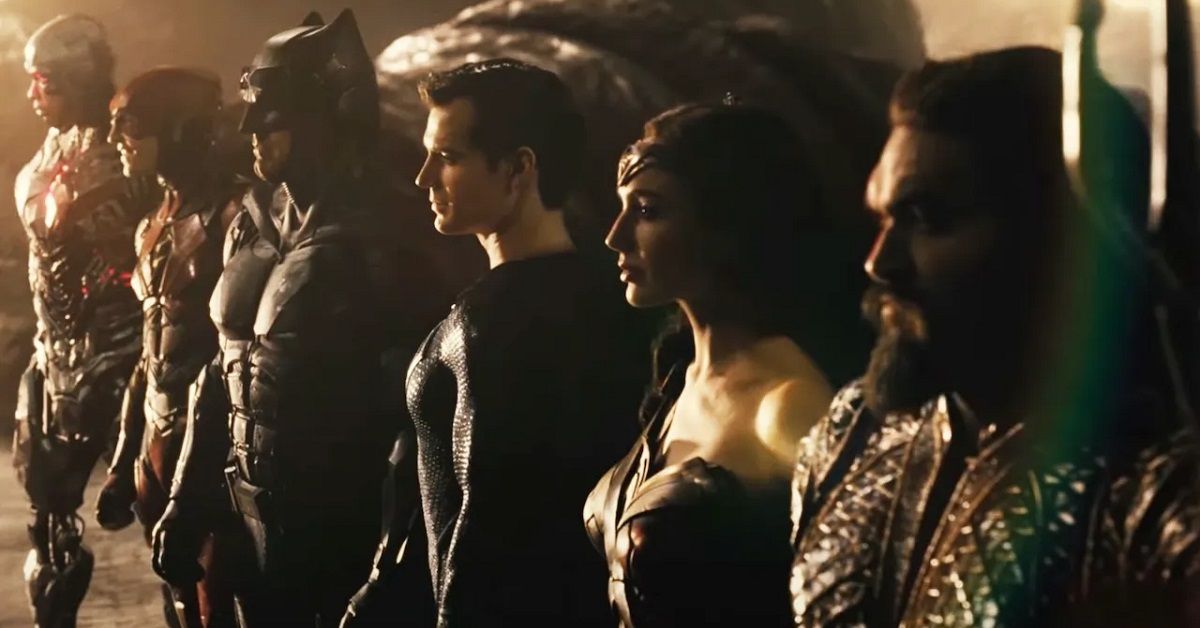 As excellent as Zack Snyder's Justice League when it finally arrived on HBO Max in March 2021, it became increasingly clear that the release of this snippet of the film did very little to build or reunite the overall DC brand. While the majority of fans who urged WB to release the film did so with good intentions, there's no denying that a very vocal minority of the online movement "Snydercut" has been incredibly toxic and destructive to the DC brand. Instead of hugging Zack Snyder's Justice League and happy to have the finished film they had been looking forward to for so many years, some fans continued to press WB, demanding that they scrap their entire DC franchise and return to the story Snyder told. Obviously that didn't happen.
The result of this was an immense split in the DC brand. Some fans are strict in the Snyder camp; Some are pushing for a continuation of what DC has been doing, and others are just waiting for the brand to line up their ducks and do anything at all. With the newly merged Warner Bros. Discovery and CEO David Zaslav, DC is currently in a transition phase. Gunn and Safran were hired to pilot DC's ship in a similar role to Kevin Feige at Marvel. Her primary role right away is to refocus and direct the DC brand and fan base in a clear and distinctive direction. If they went back and got caught up in the logistics of releasing Ayers Cut-of suicide squadwould they risk putting the entire brand back in the same confusing and divisive place it has been in for the past six years.
It is also worth noting that during Zack Snyder's Justice League While it was generally very well received, the film wasn't the smash hit that many expected it to be on HBO Max. While it had a respectable first week with 2.2 million streams from US households, those are by no means groundbreaking numbers. The Batman has nonetheless managed to double those numbers in its first week in service earlier this year, even after its 45-day run in theaters. If the Ayer Cut of suicide squad released, it would certainly be an HBO Max original. Interest in Ayers suicide squad is already much smaller than the demand for Snyder's justice league war, making it easy to tell that this is a Director's Cut release suicide squad wouldn't work really well anyway. While this version of the film could be significantly better than what was released in 2016, the chances of it actually gaining traction are far too slim to be worth adding further confusion to the overall DCU strategy.
Related: The Discontinued and Canceled Expanded Universe (DCEU) and Where It's Heading
need to advance the story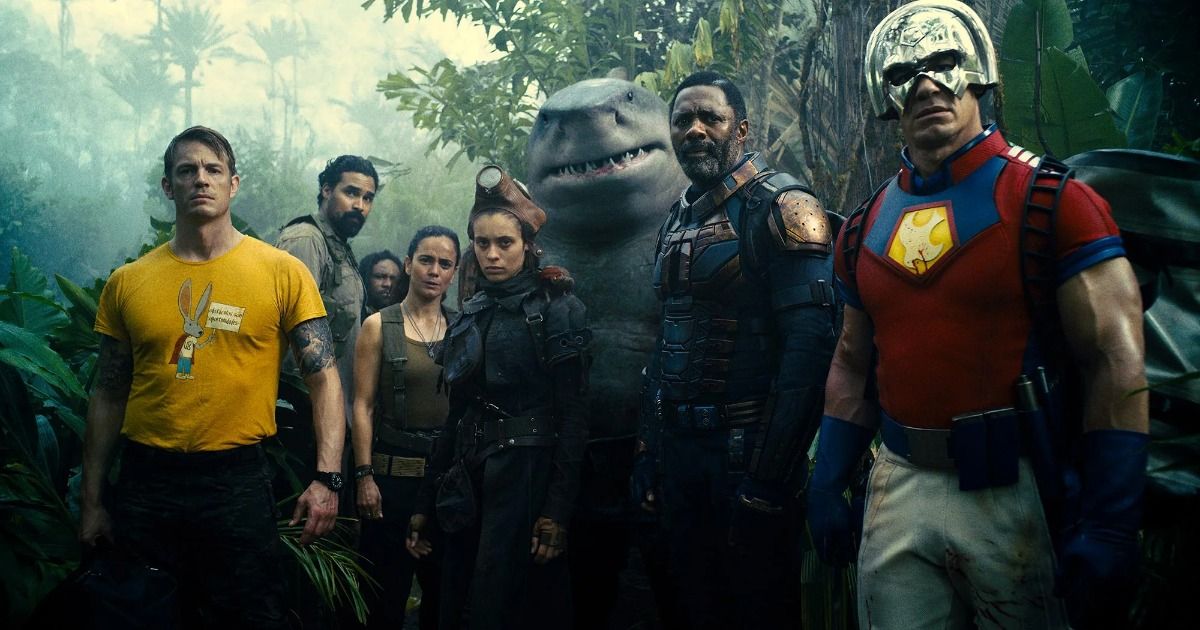 As much as some people wish it weren't, the Snyderverse, the continuity of Ayers suicide squad and that era of DC are dead and should be a thing of the past. Gunn and Safran must advance the DC brand and not further entrench it in the divisive material that originally derailed it. Is the Ayer Cut from suicide squad better than what came out in theaters? Probably. But that was over half a decade ago now. DC needs to move on. There was already a different take on it suicide squad Brand with 2021 The Suicide Squad, which was even directed by Gunn and probably helped him get the top job at DC. This film was received significantly better than the 2016 rendition and has already spawned a very successful spin-off show starring John Cenas peacemaker. There's clearly a lot more potential to move forward with this version of the suicide squad IP than going back and trying to fix what failed over six years ago.
DC's story needs to be pushed forward, both creatively and commercially. In terms of creativity, the DC brand has been in a weird situation for a while where they didn't want to use Superman, the Justice League, or really any of their main characters. WB has been producing seemingly random and very disjointed DC movies for years, and while some of them have been great, there's clearly no direction for what happened. Gunn and Safran have promised the DCU a coherent story going forward. Go back and release Ayer's cut suicide squad doesn't forward this story, so there's really no point in doing it. Gunn even confirmed this on Twitter when addressing the volume of "#ReleaseTheAyerCut" tweets he's received. He said that while he listens and understands fans, "our first focus is moving forward with the story, developing the new DCU and telling the greatest story of all time."
DC needs new voices, ideas and stories to bring the brand back to what it was and could be. If it gets too caught up in where it was before, trying to right the mistakes of its past, the brand will have a hard time getting to where it needs to be. If Gunn and Safran want to rebuild the DCU with a single story that rivals the MCU, it would be a huge mistake to go back and release the Ayer Cut of suicide squad. While it's admirable that fans want to see the film's original creative vision from 2016, DC has higher priorities right now. The brand as a whole needs to get back on track and there are far bigger fish to fry than Ayers suicide squad. That suicide squad Branding has already been largely repaired by The Suicide Squad and peacemakerso going back to fix the Ayer movie would probably do more harm than good at this point.