On November 1, 1965, 15-year-old Ulysses Frontha walked the halls of Destrehan High School, one of about 43 black students who began attending previously-only white public schools in the community of St. Charles. Amid racial segregation in Louisiana and much of the United States during the civil rights movement, children volunteered to integrate the school system.
"I was often called the N-word. 'Boy' – that was the main thing," Frontha, 72, recalled during an interview on Friday. "I was concerned but I don't remember being scared because I was 6ft tall and weighed 175lbs. At 15 I thought I could beat the world."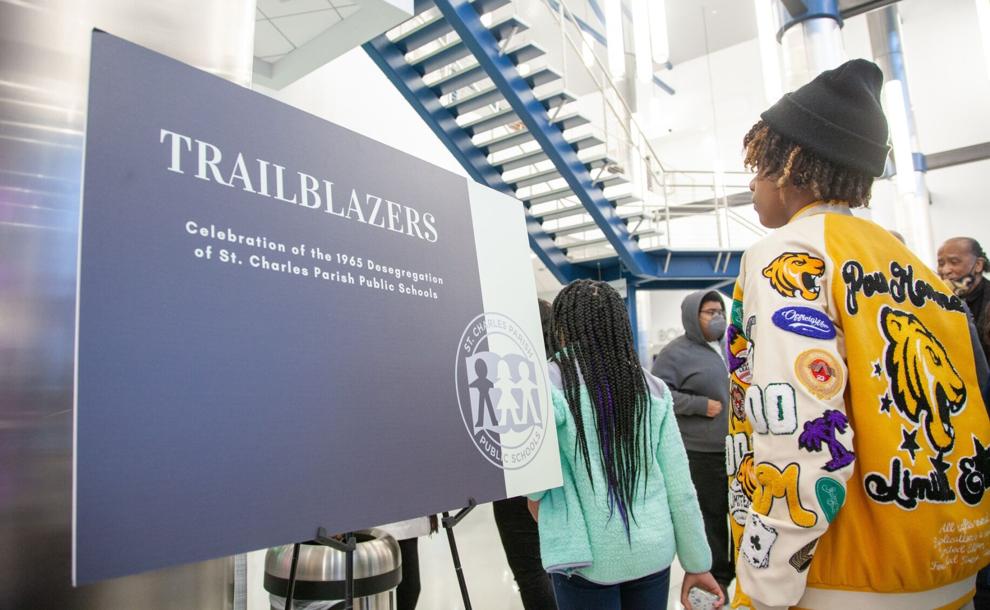 Frontha is one of three of these groundbreaking students starring in Trailblazers, a new documentary about desegregation by the St. Charles Parish school system.
The 12-minute, 28-second documentary premiered Wednesday to a packed audience at the Lafon Performing Arts Center in Luling and is now publicly available on the school system's YouTube channel.
"I believe these youth who paved the way should be singled out," said school board member John Smith, 80, one of the first black teachers at JB Martin Middle School in Paradis. "These youngsters and their peers have volunteered at risk. I believe this school system, this community, is doing better as a result of what they have done."
The documentary also includes interviews with Frontha's classmates Rodney Mashia, who entered Destrehan High as a junior in the winter of 1965, and Rhonda Lorio-Smith, who enrolled as a freshman at Hahnville High.
court decision
Before desegregation, black students in the St. Charles community were only allowed to attend two schools: Mary M. Bethune High in Norco on the East Bank or George Washington Carver High in Hahnville on the West Bank, Frontha said.
But in 1954, the US Supreme Court ruled that segregated public schools were unconstitutional in Brown v. Board of Education of Topeka. Six years later, Ruby Bridges and three other young black girls are known to have integrated two New Orleans elementary schools.
In the community of St. Charles, the school board has abolished its schools under a "free choice" plan created under the Civil Rights Act of 1964, whose Title VI, according to school officials, prohibited discrimination by programs that receive federal funds.
"We had each other"
There are no black teachers at the new pioneer schools, Frontha said.
"In the beginning we had each other and that was it," he said. "We spoke to each other."
It was a lonely time, Lorio-Smith said in the documentary: "It was more of an isolated feeling on my first day of school. When I went up the stairs, I went up the stairs alone."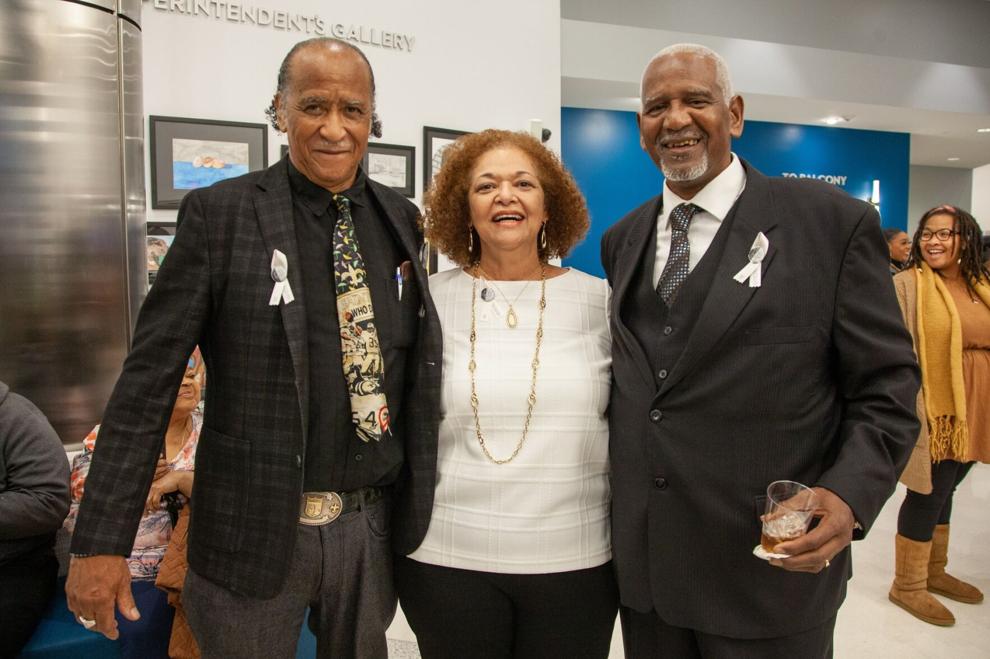 Lorio-Smith recalled how her school bus driver refused to pick her and her siblings up until her father, himself a bus driver, intervened.
Frontha described his time on the basketball team as Destrehan High's only black player, entering a school gym to play against an opponent at Denham Springs. The crowd booed the entire time, he said.
Former Destrehan High Principal Chipper Simon was Frontha's teammate.
"It was a tough environment to play in, and I'm a white guy who goes to this gym," Simon said in the documentary. "I have no idea how Ulysses felt."
Frontha said he never had physical altercations during his years as a student at Destrehan High.
"I didn't want to fight – not that I didn't want to," he said with a chuckle. "But I promised my parents I wouldn't embarrass them."
How the project started
Frontha, who eventually became a teacher and coach at Destrehan High, recently began thinking about how she could share the story of the desegregation of the school system with current and future generations. He met with school board member Ellis Alexander, and the school system formed a committee.
But there was no proper documentation of integration, no pedigree of black students who enrolled in 1965, Frontha said.
So the committee members dug through their memories and turned to a history book of St. Charles public schools compiled by Rachel Allemand, the retired assistant curriculum director for the school system. Allemand was also a seventh grader at Hahnville High when the school was incorporated in 1965, and she also appears in the documentary.
"I wish I could have realized when I was a kid how difficult it must have been for her," Allemand said at the premiere on Wednesday night. "You look back and think how it must have felt for them: no black teachers, just a handful of black kids."
"Living Clarity"
Mason Dauphin, public information coordinator for multimedia services for the school system, conducted the interviews with the alumni and edited the documentary.
"They remembered it like it was a few years ago," he said. "They were able to tell you about their first day with vivid clarity and it really just showed the seriousness of the situation."
Only three trailblazers were interviewed for the documentary because it was difficult to find the former students, the committee said. However, more have been found since the video was completed, and the school system plans to continue searching for the students who integrated St. Charles schools and archiving their experiences, Dauphin said.
"It's really important that we can spot them," said Dauphin.
---
"Trailblazers" can be seen at https://www.youtube.com/watch?v=xKausU63AwU.