COLUMBIA, Mo. – Looking around Missouri's football program, Eli Drinkwitz sees unmistakable signs of growth.
His office is in a 200,000-square-foot palatial complex that's barely three years old. Just south, construction crews are working daily on a new $33 million indoor exercise facility slated to open next summer. Ticket sales and attendance for Mizzou home games are up: With one game remaining, Mizzou's average announced attendance of 54,327 is the highest since 2015.
Drinkwitz has signed two consecutive top-20 recruiting classes, something no Missouri coach has done in the modern era of recruiting rankings. The Tigers have the SEC's most improved defense, and the government proactively locked down first-year coordinator Blake Baker with a new contract that doubled his salary. Drinkwitz's lucrative new contract also improved the salary pool for his coaches and supervisors.
But on the field and on the scoreboard, the results haven't caught up with the resources going into the program. After a promising 5-5 debut season in 2020, the Tigers finished 6-7 with a bowl loss to Army last year. Before this season began, Drinkwitz said this was the most talented and deepest of his three Missouri teams.
Still, the Tigers are 5-6 before Friday's regular season finale against Arkansas (2:30 p.m. CBS), 2-5 in the Southeastern Conference and need a win to qualify for the bowl. Four of MU's six losses were decided by a touchdown or less, but another loss on Friday will set the program's first regular-season loss record since 2016 and the worst SEC record since the same season.
Still, Drinkwitz has maintained a consistent message of late: The current results should not be a referendum on the program's trajectory.
"Obviously we all want[success]to be linear," he said this week. "But very rarely in my life has success looked like this. It was always a process and build-up. There are days when you stub your toe, (but) that doesn't mean you just cut off your toe. You carry on and go back to work. It's frustrating for fans. … But it's not frustrating for me when I see the vision of what we can achieve and the vision of where we can go."
Where this vision will lead beyond Friday is still unclear. A win over Arkansas (6-5, 3-4 SEC) guarantees the Tigers all but a spot in one of the SEC's Pool of Six Bowls, possibly the December 17 Las Vegas Bowl or December 28 Liberty Bowl.
But December 5th is a potentially far more impactful day than any bowl game. Then FBS players can officially enter the NCAA transfer portal. Drinkwitz and his staff expect a change of current players. As in the previous year, Mizzou presents itself as an aggressive buyer on the portal. Other unanswered questions will hover over the program well into the offseason.
How does Drinkwitz deal with the quarterback position? How about hiring an offensive coordinator? Are the Tigers upgrading their offensive line internally or with veteran transfers?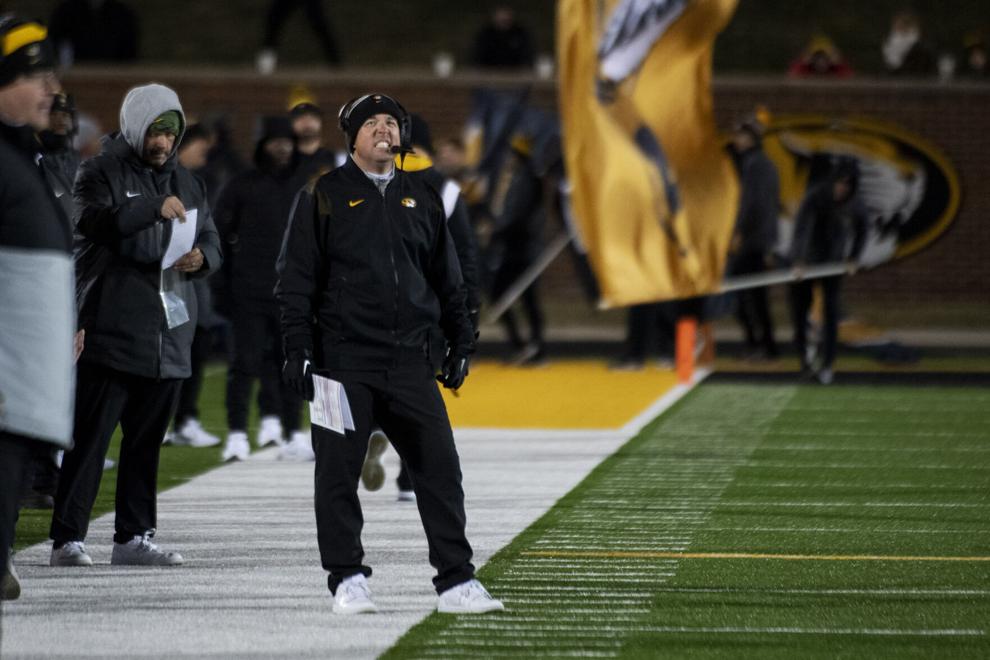 "Offensively, we're not where we want to be in terms of yards and points, but we're dealing with a pretty young football team," Drinkwitz said this week, "if you're a redshirt freshman center (Connor Tollison), you start." a quarterback (Brady Cook) who hasn't played much (and) your two best offensive weapons are a real sophomore (Dominic Lovett) and a real freshman (Luther Burden III). So the future looks really bright for me. We start a real freshman right tackle (Armand Membou). We had a redshirt freshman make his first career touchdown catch on the tight end (Ryan Hoerstkamp). So I think we're improving the talent. I think we're improving the way we go through the process. So I see a lot of growth. I see many things to look forward to."
So does senior wideout Tauskie Dove, who could play in his last game on Friday if the Tigers don't make a bowl game.
"Most young people say, 'Let me just enjoy college life,' but the young people I see here come in and they want to play," he said. "You are ready to play. They are eager to play. … They're ready to play in the SEC."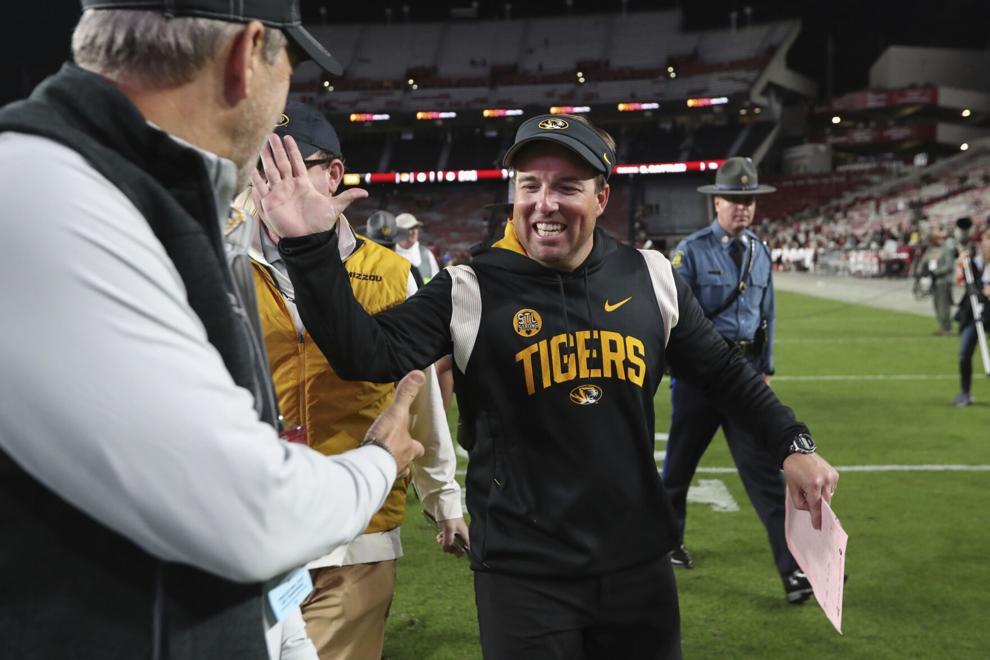 Appearing on the Drinkwitz radio show last week, colleague Barrett Banister praised the team culture that has taken root over the past few years.
"I've been part of teams where it's been pretty cancerous and pretty awkward, and there are days you don't even want to go to the locker room because it's pretty negative," he said. "This year and in the future, that was not the case at all. It was a pleasure to be in the dressing room with my teammates and coaches. … There was frustration that we didn't win the games we wanted to win. There is also a light at the end of the tunnel."
A win on Friday would be a tangible source of excitement for a team that has only beaten an FBS opponent with a current winning record. That would be South Carolina (7-4). Otherwise, Mizzou's FBS wins over Louisiana Tech (3-8), New Mexico State (4-6) and Vanderbilt (5-6) have come, which explains why Drinkwitz touts achievements that aren't defined by wins and losses.
But another win would add substance to Drinkwitz' impassioned argument that Mizzou is positioned for better days.