The first sign that Victoria Shaheen's 12-week pregnancy wasn't going to end as she had hoped was the look on the ultrasound technician's face.
The technician was silent as she took measurements in the dim room at Ochsner Baptist in New Orleans, but her face betrayed her concern. Shaheen knew that look. This was her fourth pregnancy. She and her husband were still childless.
The doctor came in and explained that a fluid sac around the baby's skull was too thick. There was a gaping hole where a belly should have formed. And outside of the body, organs formed.
A tiny piece of tissue from her placenta, pulled out with a large needle, confirmed trisomy 18, a serious genetic disorder that leads to stillbirths in about three quarters of cases. For those who survive, life expectancy is brutally short; 90 to 95% live no longer than a year.
Knowing this, continuing with the pregnancy was agony for the then 43-year-old Shaheen, who couldn't imagine putting her child through anything like this. She requested dilation and curettage, a procedure that would remove the fetus and tissues. She'd had the procedure before in Boston, where she used to live.
"No, we can't do that in this hospital," she recalls the doctor's comment. Instead, the doctor scribbled two numbers on a piece of paper. One of them was the abortion clinic in New Orleans. The other was the number of a doctor who had private practice in a house uptown.
Under Louisiana's current "medical futility" law, pregnant women who carry a fetus with trisomy 18 would be entitled to an exception to Louisiana's near-total abortion ban. But as Shaheen found out when she was diagnosed in 2018, Louisiana hospitals typically sent pregnant women diagnosed "incompatible with life" to abortion clinics long before Dobbs v. Jackson Women's Health unleashed a state abortion ban.
Without clinics that perform "medically futile" abortions, women face unsafe access to abortion for medical reasons as providers and hospitals weigh legal risks and capabilities against patient options.
"Something I can't really handle here"
Hope Medical Center in Shreveport, one of three abortion clinics operating in Louisiana before it closed on August 1, has often been on the receiving end of these cases.
"These were even more difficult cases," said Administrator Kathaleen Pittman. "Most of the time, I found that the pregnancies in those situations were very desirable."
It wasn't uncommon for doctors to call Pittman on behalf of patients with fetal abnormalities. Some didn't have the training to handle it themselves. But more often it was because the hospital, especially if it had a religious affiliation, wouldn't allow it.
"Their opening salvo was, 'That's something I can't really handle here,'" Pittman recalled.
Most were linked to some type of trisomy, meaning when a particular gene has three copies of a chromosome instead of two. Sometimes it was also because the woman's health was at risk due to cancer, deep vein thrombosis, or a history of bleeding at birth.
Without clinics to take patients to, many are likely to be sent even further afield if they can afford to travel, take time off and arrange childcare, Pittman said. There will also be a dwindling number of doctors who know how to perform abortions later in pregnancy. Depending on the timing of the first ultrasound, many women don't find out about abnormalities until the anatomy exam at 20 weeks. The Shreveport Clinic offered training for most residency programs in Louisiana.
"Not all hospitals will have physicians ready and willing to care for these patients," Pittman said. "They didn't get enough training because they didn't have to."
The law allows exceptions
The reasons for transferring patients from hospitals to clinics were not always because the hospital or doctor did not want them to.
"Patients who go to certain health care systems, even before Dobbs, may have heard that for various reasons they couldn't get abortion treatment at that facility," said Dr. Pooja Mehta, gynecologist and former physician director of the Louisiana Perinatal Quality Collaborative, now based in Boston.
Louisiana state employees, for example, have been blocked from performing abortions in some situations even before Dobbs, Mehta said. Medicaid insurance, which is used for most births in Louisiana, only covers abortions in cases of mortal danger, rape, or incest.
Clinics charged a fraction of what it would cost to terminate a medically hopeless pregnancy in a hospital.
Private hospitals have not been willing to provide the service for fetal abnormalities consistently, especially in the second trimester. That must not change even with a law that lays down a number of conditions under which abortion is permitted. Doctors who have never performed later-stage abortions are unlikely to start due to a list of conditions.
"The provider at this point may feel they are no longer competent to provide the service and may not receive support to achieve competency," Mehta said.
Representatives from Ochsner, LCMC Health, Woman's Hospital, Franciscan Missionaries of Our Lady Health System and HCA Healthcare did not answer questions about how many "medically futile" abortions they have performed since Dobbs or what their pre-ban abortion policies were.
"The vast majority of the care provided by Ochsner Health remains unaffected and within the regulatory parameters under both pre- and post-Dobbs law," said Dr. Robert Hart, executive vice president and chief medical officer, in a prepared statement. "Ochsner has never performed a non-medically indicated abortion. In accordance with state and federal law, we will continue to provide life-saving care to patients experiencing miscarriage and ectopic pregnancy and appropriately address medically futile pregnancies and situations where the life and health of the mother are at stake."
Doctors said the ability to terminate a pregnancy for medical reasons could depend on who you know or where you live.
"Certainly, I don't think that in many other hospitals there are many doctors willing to stick their necks out," said a New Orleans-area gynecologist who did not want to be identified because he was not authorized to speak of hers Employer. "You can get bogged down in paperwork all weekend and call the lawyers and all that stuff."
Abortions performed under the permitted exceptions in Louisiana—because the fetus is medically futile or the life of the mother is in danger—must be reported to the Louisiana Department of Health. Not a single abortion has been registered by the LDH since August 1st.
A "Known Secret"
When Shaheen called the New Orleans abortion clinic in 2018, they said she would have to prepay for the consultation. She tried to explain that she didn't need a consultation or another ultrasound, but they said it was necessary. She hung up and screamed.
"Every minute that this pregnancy goes by has been painful," said Shaheen, imagining the pain her baby would be in if she survived to birth. "You never want someone you care about to go through that."
When she called the other number, the doctor told her that she could not have anesthesia during the procedure because it is not in a hospital, but she could take an algae suppository to dilate the cervix. The next day she flew to Boston where a team from Brigham and Women's Hospital gave her the procedure.
The idea of ​​not having an anesthetic during a surgical procedure and not having a hospital team on call frightened her at the time.
"Looking back, I think we in Louisiana could be lucky to have that option now," Shaheen said. She has recently returned to the North East with her husband and 2 year old child.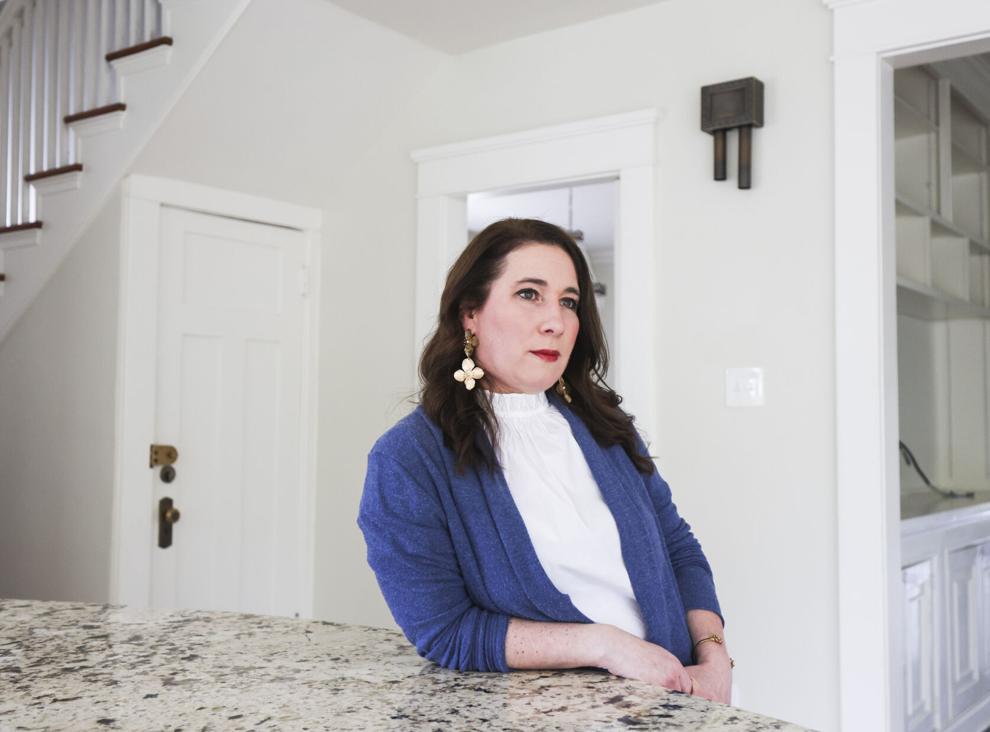 This uptown doctor was the same who performed the majority of abortions at New Orleans' last remaining clinic through August. She has ended many medical anomalies over the years.
"I was a known secret," said the 82-year-old doctor, who declined to give her name for security reasons. "As long as there was an abortion clinic,[hospitals]could step back and say, 'Oh, we don't want to do that.'"
That dislike hasn't changed with the Medical Futility Act, the doctor said, pointing to Nancy Davis, a Baton Rouge woman who was denied an abortion by Woman's Hospital because of a fetus without a skull.
The anti-abortion group Louisiana Right to Life said in public comments made during a recent hearing that it does not support exceptions to medical futility, particularly trisomy 18 and 13. The group wrote that the "best way forward that is supportive of the mother and respectful of the life of the living baby is to support families and perinatal palliative care from the moment of diagnosis to the end of the child's natural life."
Fear of scrutiny by the attorney general's office, lawmakers, and anti-abortion groups has made it easier for healthcare providers to keep turning women away or offering them other options, such as induction or waiting for a natural miscarriage later in pregnancy. which comes with its own risks.
"I could see I was scared to death that if I did that they would definitely come after me," said the 82-year-old doctor, who retired when the Louisiana clinics closed. "They just say no. And that's how women lose."