After one of the deadliest years on Louisiana's roads, an LSU research team uses artificial intelligence to study driver behavior that leads to accidents.
The LSU Center for Analytics and Research in Transportation Safety, or CARTS, has received a $950,000 grant from the Federal Motor Carrier Safety Administration to develop an AI engine.
Based on the AI ​​engine, researchers from LSU computer scientist and LSU environmental science professor Supratik Mukhopadhyay will analyze videos to identify high-risk traffic situations near commercial vehicles.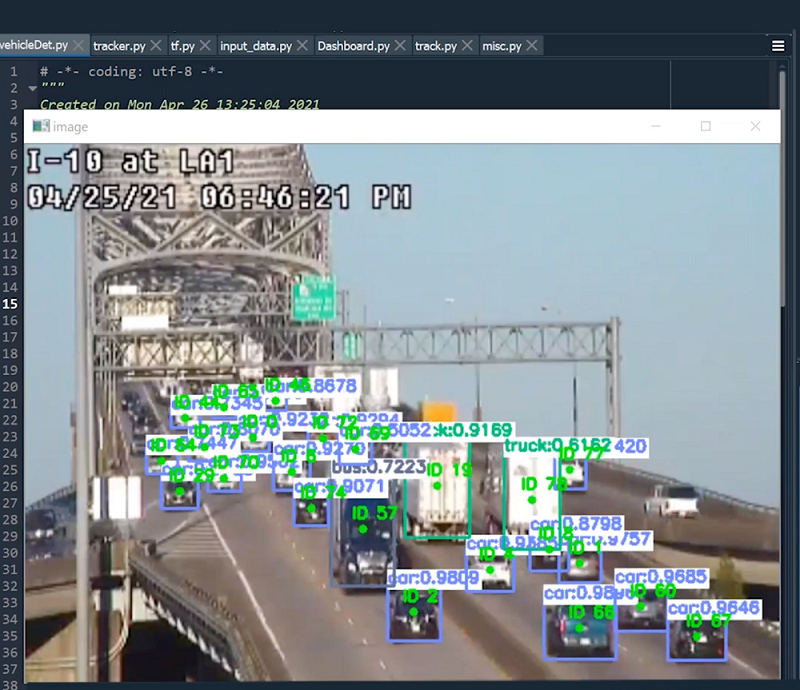 Helmut Schneider, executive director of CARTS and senior principal investigator on the project, said the information generated will include data recorded by cameras as commercial vehicles drive past.
"This will help us gain insight into how accidents involving commercial vehicles happen and the connection between cars and trucks so that we can learn how to prevent these accidents," he said.
Schneider said the project researchers identified the high number of traffic and pedestrian fatalities across Louisiana over the past year as an area of ​​concern that the AI ​​could hopefully address.
According to the Louisiana Highway Safety Commission, 972 people died on Louisiana roads in traffic fatalities in 2021, a 17 percent increase from the statewide 828 in 2020. State data shows that 2007 saw a record 993 traffic deaths.
There were also all-time highs in pedestrian fatalities statewide and in the community of East Baton Rouge.
"I know people who have survived car accidents, particularly those involving large commercial vehicles, and I know they can be devastating," Mukhopadhyay said in a statement.
While Mukhopadhyay and the computer science department at LSU were developing the AI, Schneider said CARTS would be responsible for the analysis once the data was collected.
Envisioning future applications in training and traffic policy, Schneider said the AI ​​could have many applications beyond just analyzing commercial vehicle data and driver behavior.
"It could be used to better train commercial truck drivers to manage their interactions with cars and trucks," he said. "There could even be changes in policy or requirements or even legislation that have to take into account everything we discover."
This is the third competitive Federal Motor Carrier Safety Administration grant awarded to LSU CARTS researchers.
With more than $950,000 in support from the US Department of Transportation, researchers can create dashboards that provide insight into what factors contribute to commercial vehicle accidents and how distracted driving plays a role.
Schneider said he sees a lot of potential for the future of artificial intelligence and compares the project to what a Tesla is doing on the road in real time.
"It's similar to Tesla, their cars have artificial intelligence that reads what's happening on the road and reacts to it," he said. "We're doing something similar, we're looking at what's happening in the videos and the situations where they almost crash, which gives us a better understanding of how crashes happen."