MESSAGES | FEATURES | PREVIEW | EVENTS
Originally published: 11/23/2022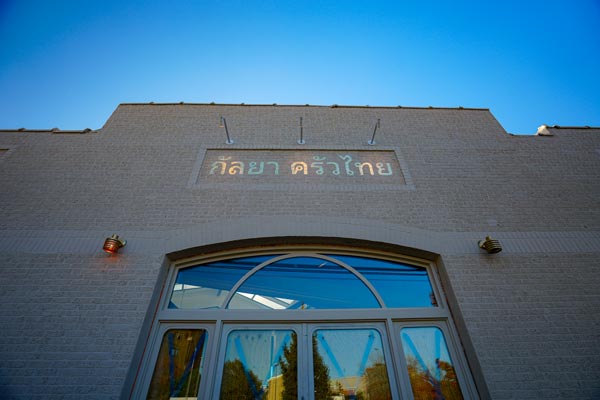 (PHILADELPHIA, PA)– Roughly nine months after breaking ground, Chutatip "Nok" Suntaranon and her partners are ready to open the doors of their sprawling new building Kalaya, is located at 4 West Palmer Street, between Frankford Avenue and Front Street in Philadelphia's Fishtown neighborhood. Inspired by and named after Suntaranon's mother, the restaurant begins with dinner on Tuesday 29th November.
In collaboration with DSophisticated hospitality (Suraya, Pizzeria Beddia, R&D Cocktail Bar, Condesa/El Techo), the new Kalaya features a large open kitchen, full bar and seating for 145 in 5,500 square feet with architectural design by Stokes Architecture. The restaurant is open seven days a week, with dinner served Sunday through Thursday between 5 p.m. and 10 p.m., with service extended until 11 p.m. on Friday and Saturday. Defined Hospitality includes partners Greg Root, Al Lucas and Nick Kennedy.
The interior was designed by Katherine Lundberg, owner of Briquette Studio, a creative force behind Defined Hospitality's restaurants. Designed throughout to embrace this character-rich space, the design reflects postmodern influences with a subtle nod to Southeast Asia's colonial architectural motifs. Bespoke metal and glass doors dramatically breathe new life into the facade, giving all who enter a reason to look up. The vaulted wooden ceiling is intentionally interrupted by a large skylight that casts the focal point on a trio of 14-foot Adonidia palms. Hand picked and imported from Thailand are two large scale and energetic abstract paintings by acclaimed artist Be Chanida. The dining room backdrop is louvered to frame the hustle and bustle of the stately and busy open plan kitchen. The open dining room allows guests to experience a shared atmosphere created between all four walls in the heart of eclectic Fishtown – an invigorating neighborhood to celebrate a whole new chapter for Kalaya.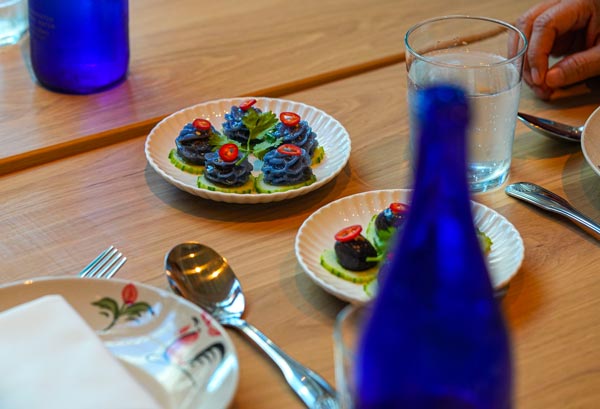 "This restaurant was built on the vision that the partners and I created together and was beautifully brought to life by Katherine Lundberg," said Suntaranon. "So much time and hard work has gone into making this version of Kalaya as perfect as possible and I am so incredibly grateful to each and every person who made this dream a reality. We are ready and looking forward to this new chapter."
The menu will be an expanded version of what Suntaranon offered at the original Kalaya, in addition to several dishes brought back from a recent culinary inspiration visit to Thailand. The large, state-of-the-art kitchen features a large BBQ allowing Suntaranon and her team to prepare many dishes previously not possible at the original location. In addition, all of Kalaya's curries and spice blends are made in-house.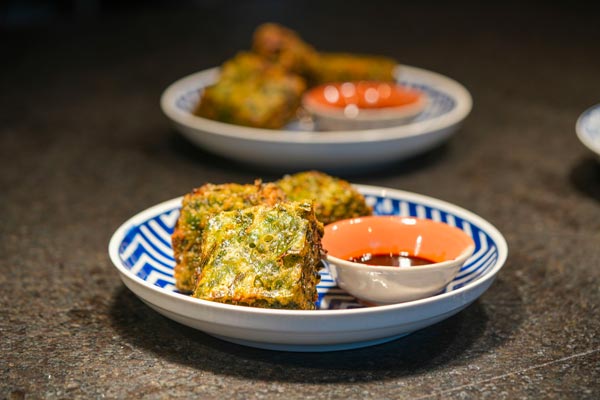 Advertise with New Jersey Stage for $50-$100 per month. Click here to get more information
---
"We were limited in space in our first kitchen, and the new Kalaya allows us to cook so many more dishes that we wanted to introduce to Philadelphia," Suntaranon said. "We have been preparing this menu for a year and it will continue to evolve, change and be authentic."
The dessert program was created by James Matty, Pastry Chef at Defined Hospitality, whose creations can be seen at Suraya and Condesa. The dessert menu features durian sticky rice as well as three different flavors of shaved ice, including different syrups, textures, fresh fruit, and fresh herbs.
Unlike the previous location, the new Kalaya offers a full bar program with 14 bar seats for both handcrafted cocktails and a full menu. Featuring names of female characters from Thai folklore and popular culture, the cocktail list was created by Aaron Deary and the R&D Cocktail Bar team. Ingredients and flavors used in the kitchen are translated into variations on classic cocktails. The wine list will mainly feature natural wines that are organic, biodynamic and sustainable, with 10 wines by the glass and 22 in total including bottles. There are four beers on tap and four beers in the bottle. Dessert cocktails, zero proof cocktails and Thai sodas will also be available. Additionally, Kalaya will offer its version of "ya dong" – a twist on a street shot found in Bangkok, crafted with various herbs, spices and funky flavors into a cocktail that's both fun and approachable. There will also be a beer slushie, a traditional drink popular in Thai nightlife.
"We at Defined Hospitality are honored and excited to be working with Nok, who is a brilliant chef and visionary," said Root. "Nick Kennedy and our kitchen team worked closely with Nok to create this kitchen. We are proud to have teamed up to bring this special restaurant to our city."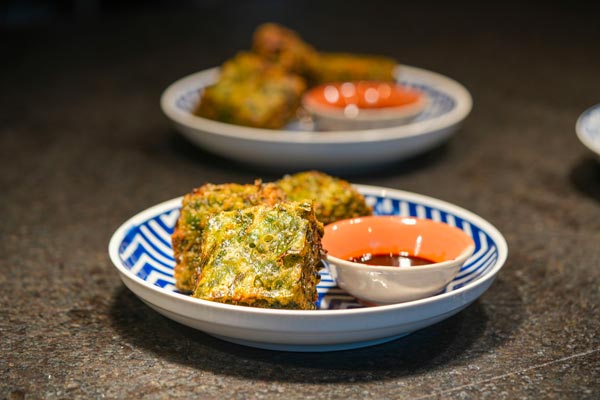 Reservations are possible on Resy 30 days in advance for groups of 1-8 people and are strongly recommended. Those wishing to book parties of nine or more, as well as inquiries about private events, should contact the restaurant at [email protected]
Kalaya has received a number of distinguished awards in its first three years of operation, including Esquire's Best New Restaurant in America in 2020, a James Beard Foundation finalist for Best New Restaurant in 2020 and one of Food's Best New Restaurants in America & Wine Magazine in 2020 Suntaranon was a finalist for Best Chef Mid-Atlantic at the 2022 James Beard Awards. Suraya and Pizzeria Beddia have both been featured in Food & Wine Magazine, as well as Bon Appetit and dozens of other national publications.