MESSAGES | FEATURES | PREVIEW | EVENTS
By Bob Makin
Originally published: 11/25/2022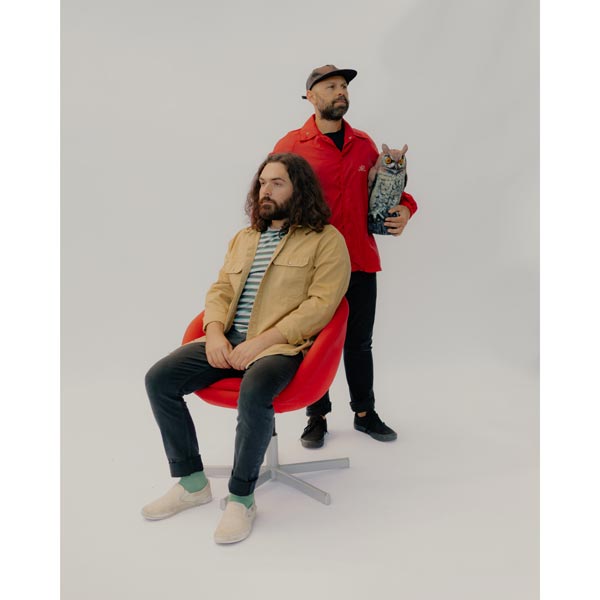 After years of releasing nationally acclaimed EPs and singles, Asbury Park indie favorites Yawn Mower wrap up a fall tour in support of their Mint 400 Records debut album To Each Their Own Coat on November 26th in their hometown of house by independents with Homies Echo Plum, Dentist and Surf Haven sharing the loaded local bill. The LP includes the college radio hit "Elevation," the Makin Waves Song of the Week. PHOTO BY MELISSA MCLAUGHLIN
Beloved Asbury Park duet Yawn Mower return home on November 26th for the vinyl release of their long-awaited debut full-length album, To Each Their Own Coat, on invaluable North Jersey indie label Mint 400 Records to celebrate. The locally loaded bill at Asbury's House of Independents will also include Echo Plum, Dentist and Surf Haven.
After years of releasing nationally acclaimed EPs and singles on Mint 400, Yawn Mower's long-awaited LP was supported by a fall East Coast tour that will conclude with the Homecoming show. You'll be sure to play three singles from "To Each Their Own Coat," including college radio hit "Elevation," Makin Waves song of the week.
Also featured as Makin Waves Song of the Week, "Elevation" can be heard on Radio Jersey on November 25 between 6pm and 8pm ThePenguinRocks.com. Also, if you miss it, you can always tune in to The Penguin's archive or MixCloud.
Other recent YM singles include "Sixteen Minutes" and "Broken Filaments".
Advertise with New Jersey Stage for $50-$100 per month. Click here to get more information
---
The nine-song album expands on the sound of vocalist/guitarist Mike Chick and vocalist/drummer Bif Swenson and was developed by Evan Barnard, who has worked with Asbury indie act Teenage Halloween and Mannequin Pussy. Mixing was handled by Chris Baglivo (The Obsessives, Big Nothing), while mastering was handled by Ryan Shwab (Hop Along, Modern Baseball). Yawn Mower recorded "To Each Their Own Coat" at Big Mama's (now Jamtown Recordings) in Philadelphia, ByrdHouse in Manahawkin and Waving Cat in Asbury Park.
To capture the full, luscious album, the duo also expanded live with the addition of Grasser's Nick Gianatiempo and Donna Yurcisin, Earth Telephone's Eric Friedman, vocalist/guitarist Pam Flores, and violinist Nicole Scorsone.
For more information on the yawn mower go to click here.
Bob Makin has been producing Makin Waves since 1988. Follow Makin Waves on Facebook and contact Bob at [email protected].