MESSAGES | FEATURES | PREVIEW | EVENTS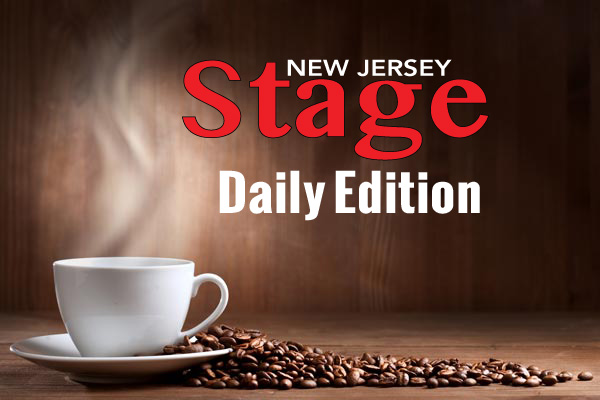 Here's the morning update of New Jersey's art news. We publish between 8 and 15 new articles and news reports every day. Nobody covers the arts across the Garden State quite like the New Jersey Stage!
If your arts organization sends out press releases, make sure you do so [email protected] on your media list for coverage.
South Street players hold auditions for 'God of Carnage'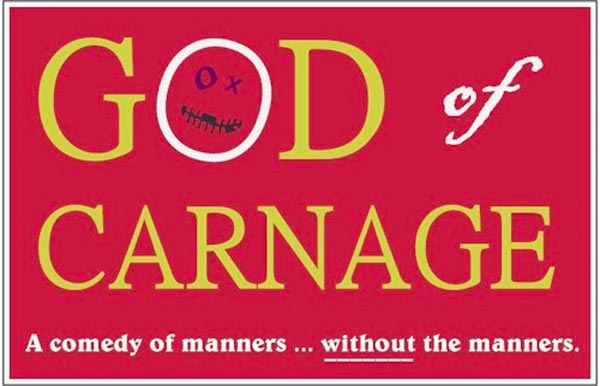 (SPRING LAKE, NJ) — South Street Players will audition for "God of Carnage" by Yasmina Reza (translated by Christopher Hampton) at Wesley Hall in Spring Lake. The auditions will take place on Thursday, December 1st at 6:30 p.m. and on Sunday, December 4th at 2:00 p.m.
---
The Million Dollar Quartet is joined by Santa for a 1950s rock 'n roll blast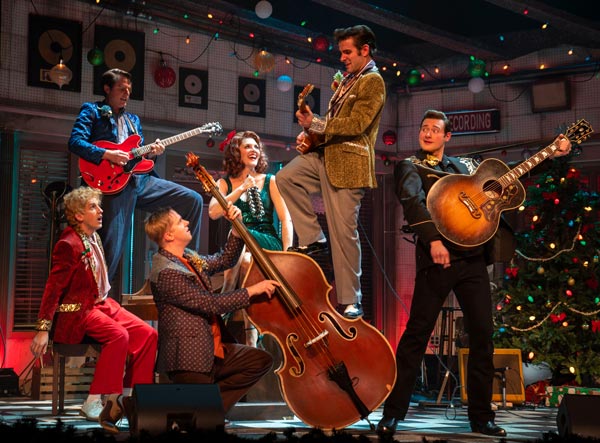 On December 4, 1956, music producer Sam Phillips, head of Sun Records in Memphis, invited singers Jerry Lee Lewis, Elvis Presley, Johnny Cash and Carl Perkins to his studio for a jam session. He recorded the session and played it to visitors for years. It was finally adapted into a Broadway musical, The Million Dollar Quartet, in 2010. The hit musical has now pulled Santa Claus out of his sleigh and has become The Million Dollar Quartet Christmas. The play opened on Friday, November 18 at the Bucks County Playhouse across the Delaware River from New Jersey in New Hope, Pennsylvania and runs through January 1, 2023.
---
Crossroads Theater Presents "Chicken & Biscuits"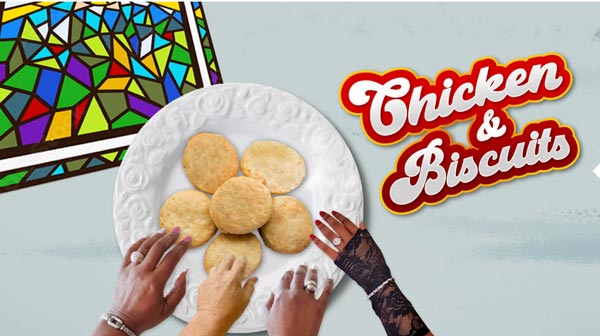 (NEW BRUNSWICK, NJ) – Crossroads Theater presents Chicken & Biscuits, a comedy written by Douglas Lyons and directed by Lynda Gravátt. The hilarious play celebrates its opening night on Wednesday December 21 for a limited engagement through Tuesday December 31, 2022. Performances will be held at the Arthur Laurents Theater at the New Brunswick Performing Arts Center.
---
"A Tomato Can't Grow in the Bronx" goes from Freehold to New York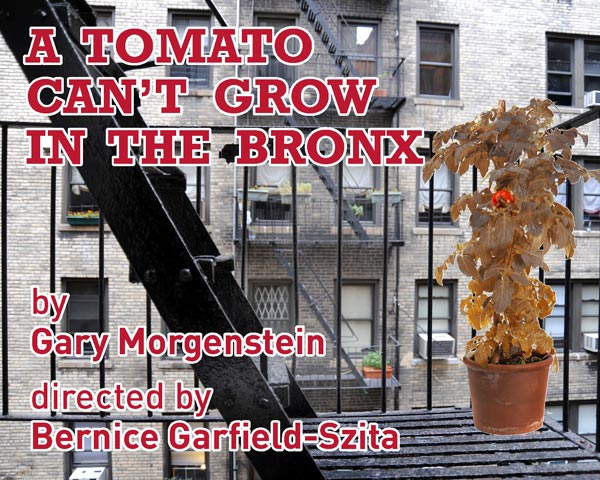 (NEW YORK, NY) – A Tomato Can't Grow in the Bronx, an acclaimed drama written by playwright/novelist Gary Morgenstein, opens at the Chain Theater in New York City on Friday, December 2 for a limited time until December 17. opened December. The play premiered in April 2022 at the Center Playhouse on South Street in downtown Freehold, NJ. Center Players Artistic Director Bernice Garfield-Szita will once again direct the play, which won Best Original Play at the 2022 Perry Awards by the NJ Association of Community Theaters (NJACT).
Advertise with New Jersey Stage for $50-$100 per month. Click here to get more information
---
---
PHOTOS of "American Son" at The Barn Theatre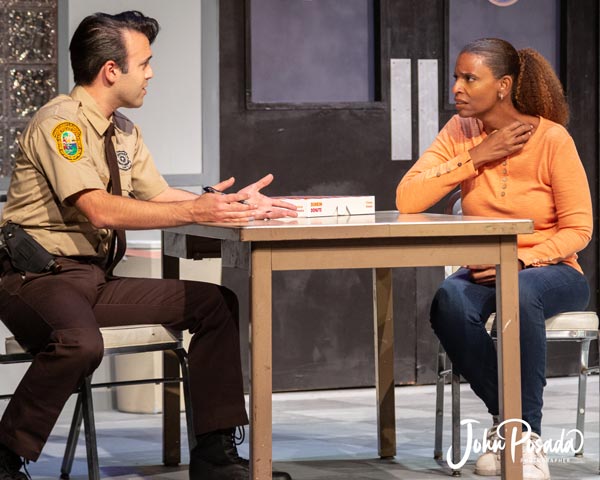 (MONTVILLE, NJ) – The Barn Theater presents American Son from November 18th to December 4th. In the play, an estranged multiracial couple must confront their feelings about race and prejudice after their son is arrested by local police following a traffic stop incident. Their different stories and backgrounds shape their assumptions as they try to figure out what happened to their son. Photographer John Posada was on hand to take photos.
---
Ocean Casino Resort presents Elvis Costello & The Imposters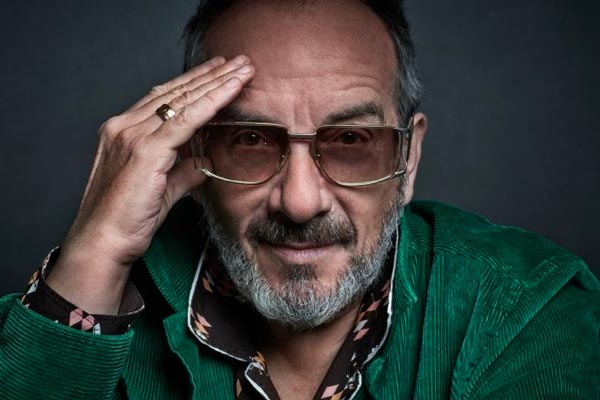 (ATLANTIC CITY, NJ) – Ocean Casino Resort presents Elvis Costello & The Imposters on Saturday, February 25, 2023 at the Ovation Hall. The concert starts at 8:00 p.m. Doors open at 7:00 p.m.
---
"Absolutely transcendent!" Linda Eder LIVE! at BergenPAC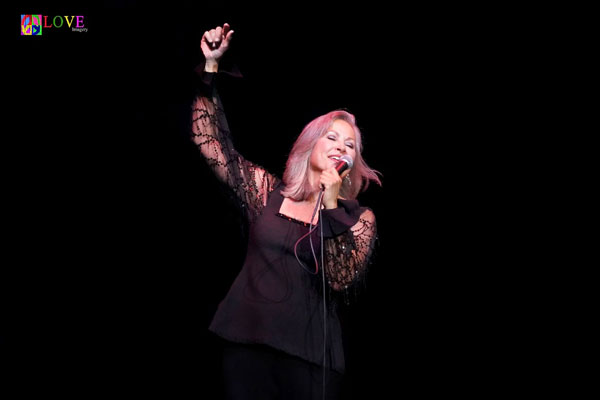 In Englewood, NJ, it's nearly 80 degrees on this warm evening of November 6, 2022 as music lovers step into BergenPAC's gleaming new lobby for a heartfelt evening of music by Broadway actress and recording star Linda Eder.
---
The Mercer County Community College Jazz Band hits Mercer area hotspots to spread the jazzy sounds of the season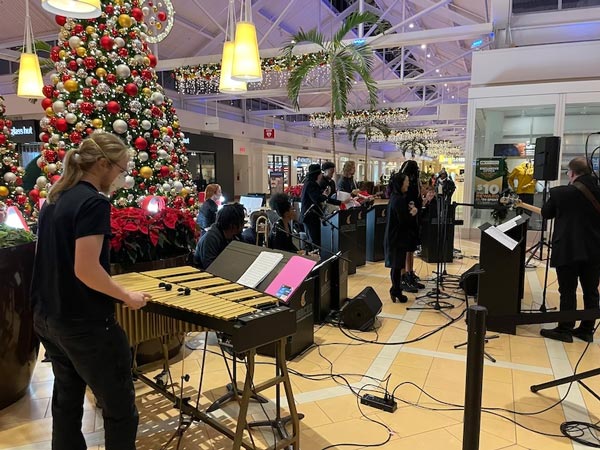 (WEST WINDSOR, NJ) – Get in the Christmas spirit and come out to see the Mercer County Community College (MCCC) Jazz Band perform the sounds of the season. Admission is free!
---
Brook Arts Center Presents Chris Ruggiero's Christmas Show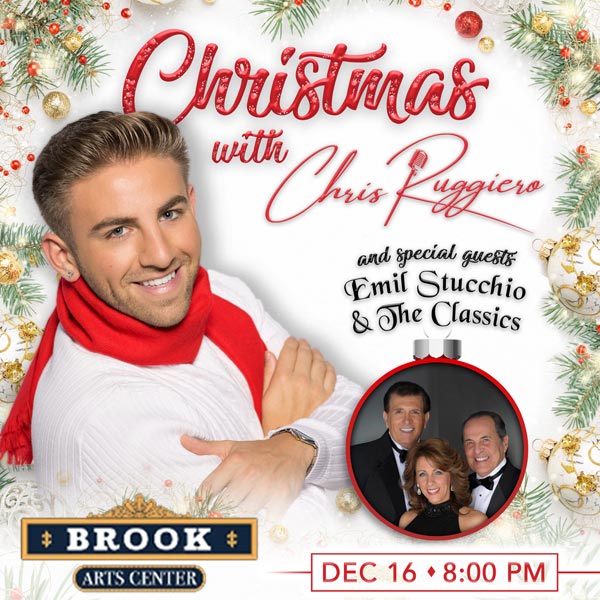 (BOUND BROOK, NJ) – The Brook Arts Center presents singer and PBS TV star Chris Ruggiero's Christmas show on December 16 at 8:00 p.m. Sleigh Ride". "Christmas (Baby Please Come Home)" and "Have Yourself a Merry Little Christmas" as well as songs from his four albums, all performed in Chris' own classic style.
---
State Theater presents STOMP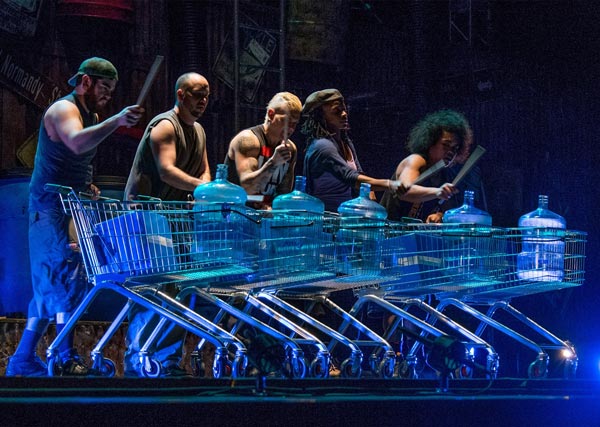 (NEW BRUNSWICK, NJ) – The State Theater New Jersey presents international percussion sensation STOMP for three performances on Friday, December 2 at 8 p.m. and Saturday, December 3 at 2 p.m. and 8 p.m Watch. Tickets range from $40 to $98. Ticket buyers can save 15% on tickets as part of the STOMP OUT HUNGER Food Drive. From its beginnings as a street performance in the UK, STOMP has grown into an international sensation over the past 25 years, performing in more than 50 countries and to more than 24 million people.
---
Tony nominated Callaway Sisters join SOPAC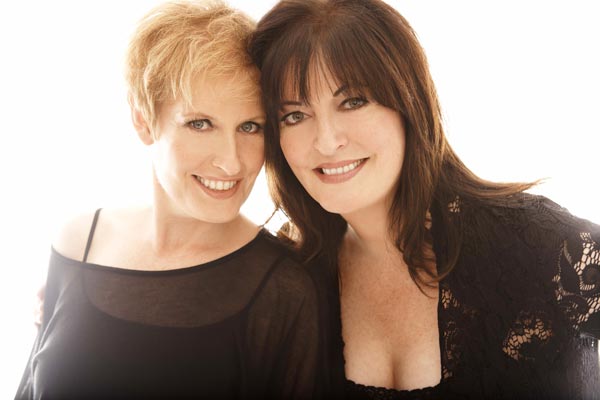 (SOUTH ORANGE, NJ) – The Tony-nominated Callaway sisters are breaking the bank with their new show 'Broadway the Calla-way!' Liz and Ann Hampton Callaway are a unique sensation. They will sing showstoppers from West Side Story, Chicago, Funny Girl, Cats, Carousel, Wicked and more Broadway shows. The show will take place on Saturday, December 10, 2022 at the South Orange Performing Arts Center (SOPAC). Show time is 8:00 p.m.
---
Ferocious Designs releases You and Me Against the World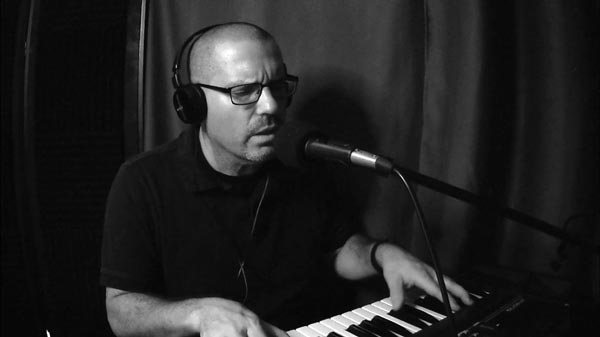 Ferocious Designs, the musical project of central New Jersey songwriter Brian Kelley, has released an updated version of "You and Me Against the World" as a single. The track is available for download/streaming at FerociousDesigns.com.
---
Makin Wave's Song of the Week: "UR My Best Friend" by Chico Romano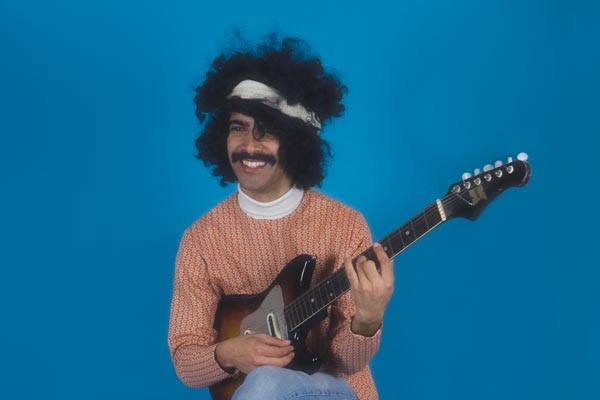 Chico Romano, the artist formerly known as Professor Caveman, has released a new EP, Vol. 5″ with a series of vignettes exploring love amidst confusion, weaving Motown funk, bedroom pop, tropacália, '60s soul and Música Popular Brasileira into sleek, emotional songwriting.
---
PEAK Performances presents the world premiere of "The Night Falls"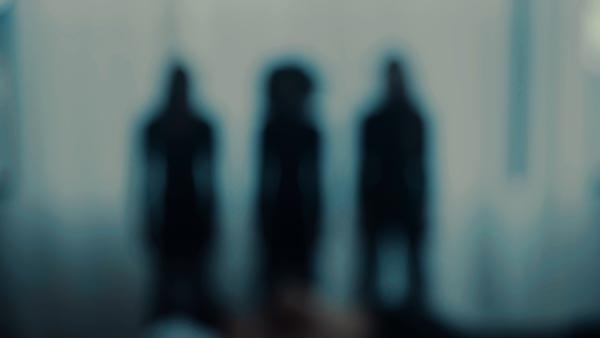 (MONTCLAIR, NJ) – PEAK Performances at Montclair State University presents the world premiere of The Night Falls, choreographed and directed by Troy Schumacher (New York City Ballet and BalletCollective), with story and lyrics by Karen Russell (Swamplandia!, Vampires in the Lemon Grove) and music and lyrics by Ellis Ludwig-Leone (San Fermin), 9-12. February 2023. This interdisciplinary work for nine dancers, eight singers and a chamber music ensemble interweaves opera, dance and musical theater to create a new myth in the shabby dreamscape of contemporary America.
Advertise with New Jersey Stage for $50-$100 per month. Click here to get more information
---
---
Celebrate the season with Christmas shows at the Grunin Center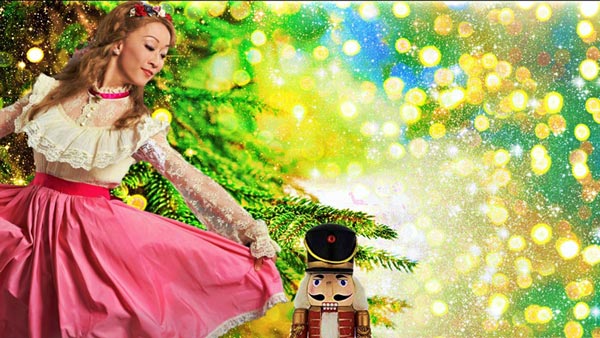 (TOMS RIVER, NJ) – It's the most wonderful time of the year! The Jay and Linda Grunin Center for the Arts at Ocean County College has a delightful lineup of holiday shows and performances through the end of 2022. Tickets sell out fast, so reserve your seats soon!
---
bergenPAC reopens to sold-out shows while the Performing Arts School shines on stage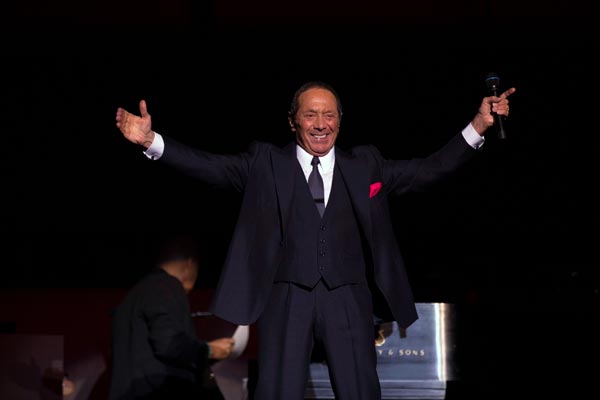 (ENGLEWOOD, NJ) – The Bergen Performing Arts Center (bergenPAC) has welcomed thousands of visitors to its newly renovated theater after reopening last month. Construction on the historic facility began in March and the new season kicked off on October 12th with a full audience for The Price is Right Live! Trip. This month saw a string of sold out shows as legendary crooners Johnny Mathis and Paul Anka returned to enchant guests, followed by salsa icon Victor Manuel and rockers Air Supply and YES.
---
United Way of Greater Newark awarded funds to support small business education program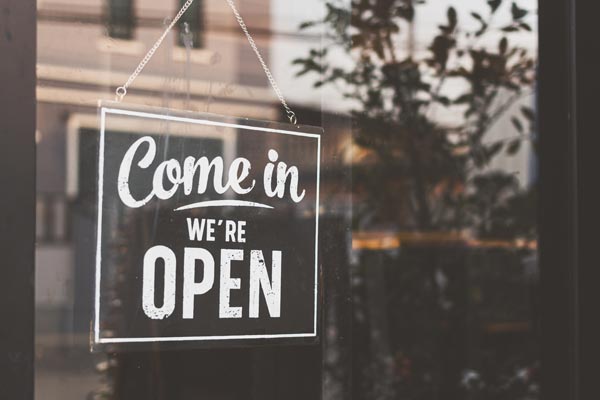 (NEWARK, NJ) — The United Way of Greater Newark received a $30,000 grant from Santander Bank to support small business technical support under Greater Newark Enterprises Corporation's BackStop program.
---
Lewis Center for the Arts presents The [email protected]: Conversations on Art-making in a Vexed Era with Jonathan Majors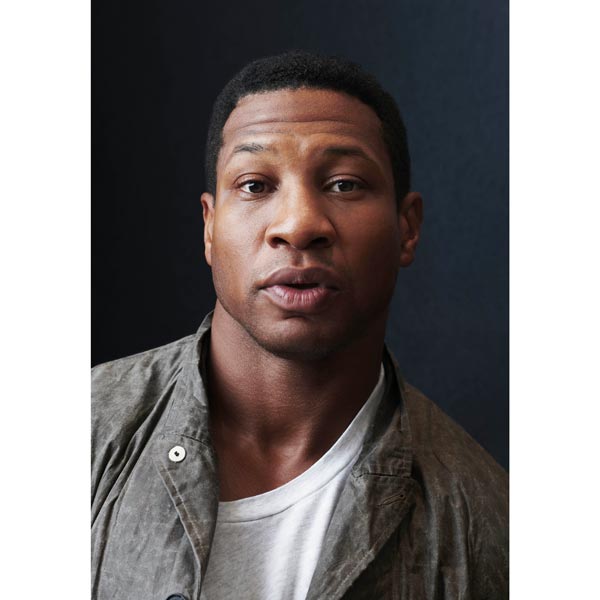 (PRINCETON, NJ) — Princeton University's Lewis Center for the Arts continues the AtelieratLarge talks series, which brings visiting artists to campus to discuss the challenges they face in making art in the modern world. For the final event in the fall series, rising Hollywood star and Emmy-nominated actor Jonathan Majors (The Last Black Man in San Francisco, HBO series Lovecraft Country, ABC miniseries When We Rise) joins Pulitzer Prize-winning poet Paul Muldoon for a debate , Princeton's Howard GB Clark '21 University Professor of Humanities and Director of the Princeton Atelier. The event begins Tuesday, November 29 at 7:30 p.m. at the James Stewart Film Theater at 185 Nassau Street on the Princeton campus.
---
Grand opening of the Eternal Gandhi Peace Center and Museum in Atlantic City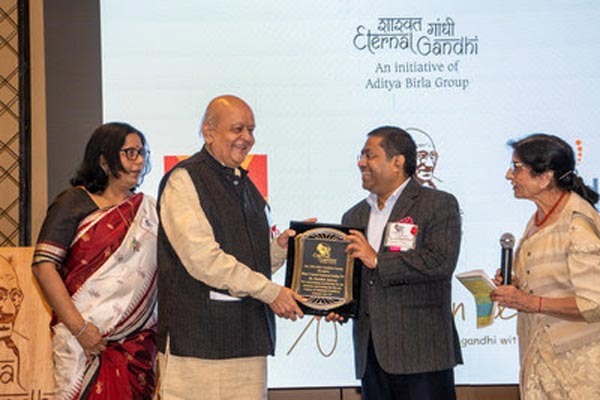 (ATLANTIC CITY, NJ) /PRNewswire/ — The Eternal Gandhi Peace Center and Museum on North Arkansas Ave in Atlantic City is the first museum in the United States dedicated to retelling the life of Mahatma Gandhi. A project like this was the dream of Mr. Bhadra Butala, the Founder and Grand Patron of the Gandhian Society of New Jersey, and it was eventually realized in collaboration with the Aditya Birla Group and its Chair, Mrs. Rajashree Birla. Her passion for remembering Mahatma has resulted in the Eternal Gandhi Project led by Mr. Nitin Mathuria, President of Aditya Birla Group, with similar interactive museums around the world in Delhi, Birmingham and Bhubaneswar, India. The museum is managed by Atlantic City Youth enrolled at Ideal Institute of Technology.
---
Actress Holly Taylor helps Kean University professor publish latest book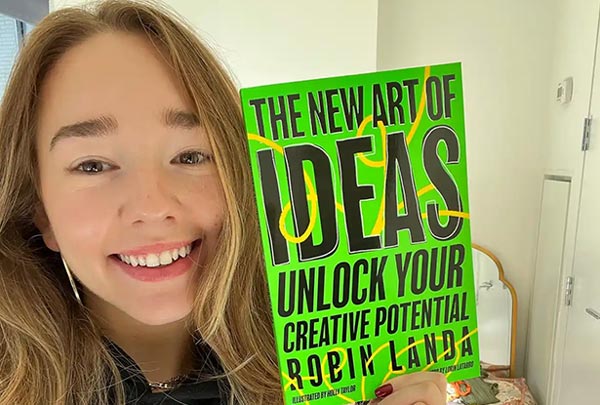 (UNION, NJ) – Kean University Distinguished Professor Robin Landa's 25th book was published with the seal of approval of a celebrity this month when her former student, Kean graduate and television personality Holly Taylor hosted an Instagram Live session for her 109,000 followers.
---
How To Tell Your Story: An intimate conversation and writing workshop with Doreen Oliver at Galerie Aferro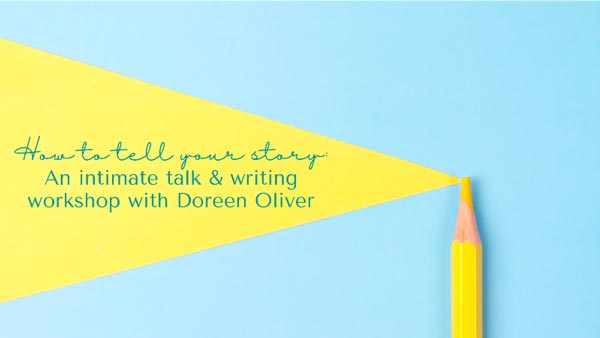 (NEWARK, NJ) – On Thursday, December 8 from 7:00 p.m. – 9:00 p.m. 2019, Sustainable Art Grantee Doreen Oliver and Gallery Aferro invite up to 10 participants of all experience levels to consider how they can tell their story in an intimate conversation and writing workshop. The event will take place in the Main Gallery at Gallery Aferro (73 Market Street) in Newark.
---