MESSAGES | FEATURES | PREVIEW | EVENTS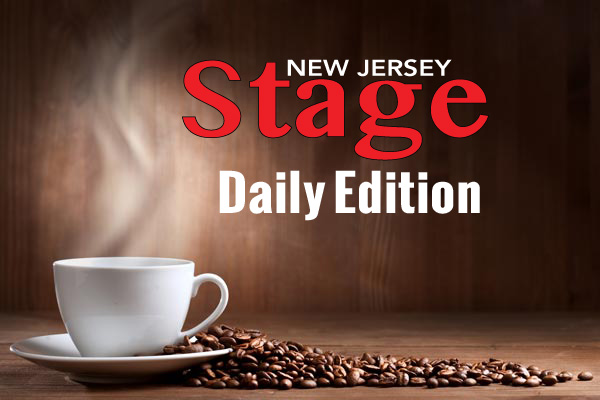 Here's the morning update of New Jersey's art news. We publish between 8 and 15 new articles and news reports every day. Nobody covers the arts across the Garden State quite like the New Jersey Stage!
If your arts organization sends out press releases, make sure you do so [email protected] on your media list for coverage.


Go on! This week's Sound Bites… 11/24/22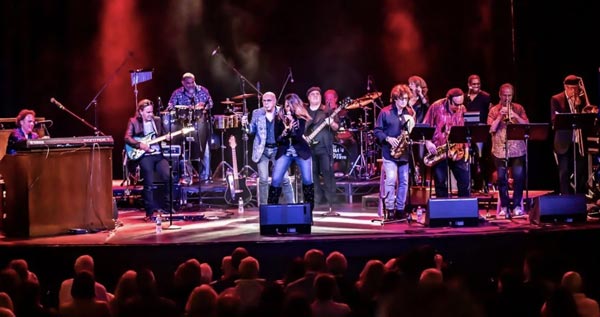 "I gotta tell you," keyboardist Steve Gaspar, founding member of the Hollywood Allstars, began. "Years ago it was a passion project of mine and when I say years I probably mean around four or five years ago. I've been in the music business my whole life and I got the idea that I wanted to put together a quote without the quotes; supergroup. A dream team of people I respect and people I love to play and hang out with and I never thought that five years later I'd be on the phone to tell you about it. I have the horn section that did the Rolling Stones Steel Wheels Tour, the bassist for the bands Johnny and Edgar Winter, the lead singer for Tower of Power, a guitarist who has worked with Blood, Sweat & Tears and Talking Heads; I mean, it's really literally like a dream come true. I mean, not to sound like a cheesy cliché, but I'm really, really happy to say that I'm surrounded by these people, let alone got them all into being in a band and getting a record deal, which in itself is cuckoo these days; You know?"
---
Symphony in C Conducted Search for a new music director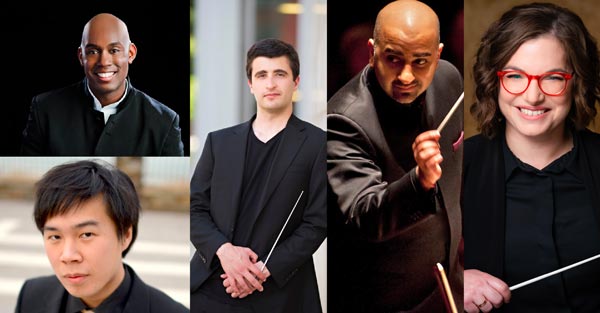 An orchestra's search for a music director is a challenging endeavor. For Symphony in C, the Mid-Atlantic region's nationally acclaimed Young Professionals Orchestra, the process became complicated because gears had to be changed when the pandemic disrupted a series of performances with five guest conductors, each running for the position of music director . that was originally planned for the 2020/21 season.
---
Jersey City Nutcracker brings home Christmas tradition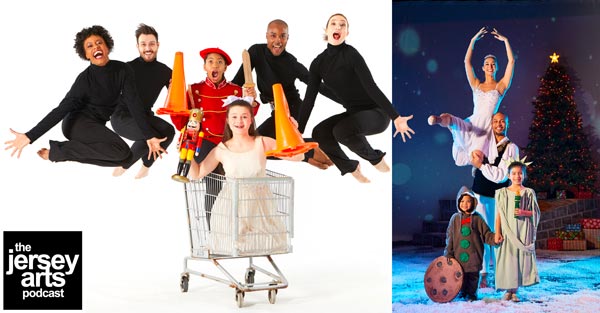 For more than a decade, Jersey City has had its own special holiday tradition: Nimbus Dance's Jersey City Nutcracker. The city-centric show runs December 9-23 at the new Nimbus Arts Center. Hostess Maddie Orton speaks with Nimbus Dance Founding Artistic Director Sam Pott, who choreographed and co-wrote the piece, Principal Harumi Elders and student dancer Izzy Baculod about their participation in this acclaimed annual show.
---
The Christmas Spectacular starring the Radio City Rockettes runs through January 2nd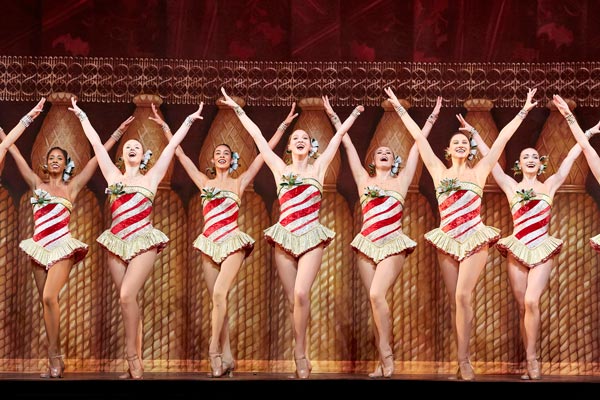 (NEW YORK, NY) — America's #1 Christmas show, the Christmas Spectacular Starring the Radio City Rockettes presented by QVC runs at Radio City Music Hall through January 2, 2023. The Christmas Spectacular, which has inspired and amazed more than 69 million people from around the world since its debut in 1933, is a unique tradition that brings the magic of Christmas to life in New York. Radio City Music Hall is the only place in the world where audiences can experience the immersive magic of the Christmas Spectacular and the new Dance of the Frost Fairies scene. Tickets for the 2022 show are available now at www.rockettes.com.
Advertise with New Jersey Stage for $50-$100 per month. Click here to get more information
---
---
Monmouth University Center for the Arts presents film screenings and art talks at the conclusion of the Miriam Beerman exhibition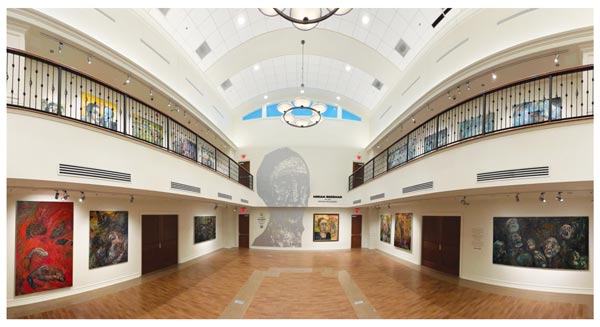 (WEST LONG BRANCH, NJ) – The Monmouth University Center for the Arts is presenting "Fine Art Conversations" and a screening of Miriam Beerman: Expressing the Chaos to add an interactive component to the exhibition on Closing Day on Sunday, December 11 starting at 12 noon add: 00:00 – 16:00.
---
The Basie Center Presents CHEERS! A holiday wine festival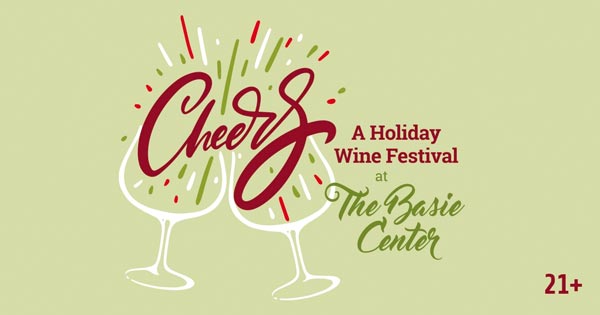 (RED BANK, NJ) – CHEERS! A Holiday Wine Festival will be held at The Basie Center in Red Bank on Sunday 4th December. There's no better way to start the most festive season than with family and friends at New Jersey's premier new wine event. The event lasts from 12:00 p.m. to 5:00 p.m. Open to people over the age of 21.
---
Monmouth County received grants to strengthen public health infrastructure

(FREEHOLD, NJ) – The Monmouth County Board of County Commissioners announced that the county has received $2,873,271 through two grants to strengthen public health infrastructure.
---
Hopewell Theater holds artwork Trenton Holiday Drive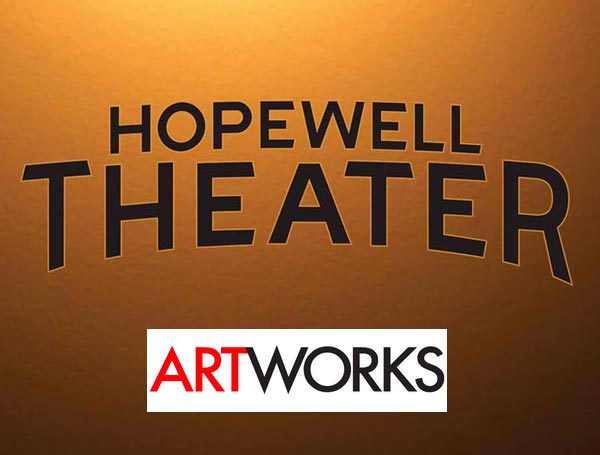 (HOPEWELL, NJ) – For-profit indie venue Hopewell Theater is raising funds for local arts and youth arts programs this holiday season with a holiday fundraiser for Artworks Trenton, a nonprofit community arts organization.
---
Ramapo College presents a virtual event: Considering the Past to Shape the Future: The United States and the Holocaust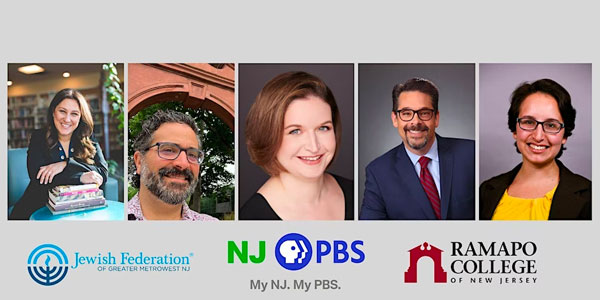 (MAHWAH, NJ) – Join Ramapo College of New Jersey on Thursday, December 1 at 4:00 p.m. for an important conversation about the recent documentary The US and the Holocaust directed by Ken Burns, Lynn Novak and to lead Sarah Botstein. This event, presented via Zoom, is free and open to the public. Register here in advance.
---