MESSAGES | FEATURES | PREVIEW | EVENTS
Originally published: 11/24/2022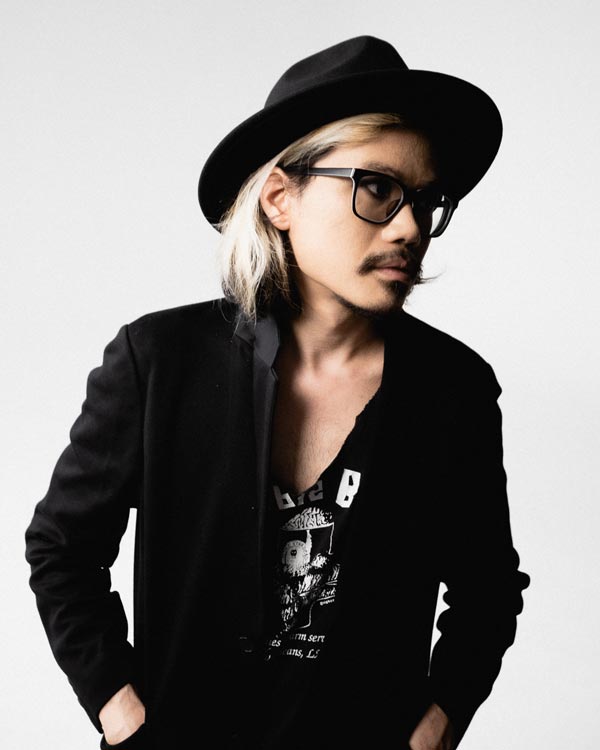 Photo by Guy Longstreet
Saun Santipreecha is a solo artist currently residing in Los Angeles, CA. He describes his music as electro-acoustic/experimental/ambient (although he admits that the term ambient has a very broad definition, depending on who you ask). He says he loves the emphasis on listening to particularly non-traditional musical sounds and creating a space that is perhaps unique to the genre. The Penguin Rocks presents this interview with Saun Santipreecha.
How long have you been making music? What instruments do you play? And is there a story behind your name?
I would say I officially started my solo career with my first solo album in 2019. In a dark forestbut of course my journey started much earlier from my roots in classical music as a pianist to my film and fashion work as a composer.
'Preecha' is the name of one of my uncles who sadly passed away Childhood, so my mother only got to know him through that Photo and the story of his tragic death, which remained in the family and is a story that really means a lot to me. I asked her if I could integrate to change his name to my own last name, which together with "Santi" means "the". ability to be at peace' which, as you can imagine, has great significance.
I would say my instruments are the piano, synthesizers, those computer and my zoom recorder.
Advertise with New Jersey Stage for $50-$100 per month. Click here to get more information
---
Tell me about your latest record. Which songs on the album are you most proud of?
My latest record is dandelion and i'm proud of all the pieces for for various reasons (they were designed to function coherently as one piece, like a multi-movement sonata or symphony), if I had to choose one, I would 'Dandelye", which shares the album's name for a reason; I would say in one It's in many ways a culmination of what came before it in the progression of the album, the last track right after that, 'Weeds Along A Tunnel's Edge', is a Kind of epilogue of the album.
How many records, eps or singles have you released in total? How did the music changed over time?
I've released three solo albums (along with numerous others that are Scores from my collaboration with various filmmakers). dandelion is certainly my most personal and, in my humble opinion, my most mature Album. I think I finally got to a point where I could feel secure in myself artistic intentions and was able to create free space for them hopefully open the audience up for dialogue, both internal and external.
Of course there are elements that stayed with me from my first album Second, but I think the biggest change is finally being able to move Away from thinking in terms of style/genre and embrace the space, the sonic Lap, I've tried where to create opposites, reflections and refractions can coexist.
What made it unforgettable?
My ongoing collaboration with filmmaker Guy Longstreet. He was one of my closest friends and associates for many years and I cherish and am challenged with every collaboration, for which I am and remain very grateful incredibly inspired by.
where do you play shows Where would you like to play if you could?
I was primarily a studio artist and enjoyed my work in the studio, but I hope to be able to perform live again when I can. Ah, there are many Rooms that would be fantastic to play, but it's more about the audience. I I hope that I can play in front of and for an audience that is open to it a kind of journey with the music/the sound.
Advertise with New Jersey Stage for $50-$100 per month. Click here to get more information
---
What would be the "next step" you would like to see?
I have a number of exciting collaborations that I work on and also dive my toe slowly into the next project. It's very early for that, so I am give the process its time. I believe there should be a certain amount Space between major projects to give yourself time to change and grow Personal and artistic.
At the end you play some cover songs. If so, which artists do you cover? who would be a Artist you haven't covered yet that you would like to cover?
I didn't do cover songs. If it were me I would try to go with a song/artist that's very different from me and what I do. I think that's where the Interest Lies: Approaching something that works great from a perspective of a totally different. It's also scary and might not work at all, but that's it fun too.
You can continue to follow Saun Santipreecha Instagram, Facebook, Twitter, and belt storage.