New York City will significantly expand the nation's largest bicycle network, following an announcement at the Car-Free Megacities Conference in 2023.
At the conference today, Ydanis Rodriguez, Commissioner of the NYC Department of Transport, joined leaders from London and Paris and public transport advocates to discuss what the future holds for the world's 'mega-cities'. She also reiterated Mayor Eric Adam's commitment to sustainable transportation and reducing private car ownership in New York City by reclaiming streets and making them easier and safer for pedestrians and bicyclists.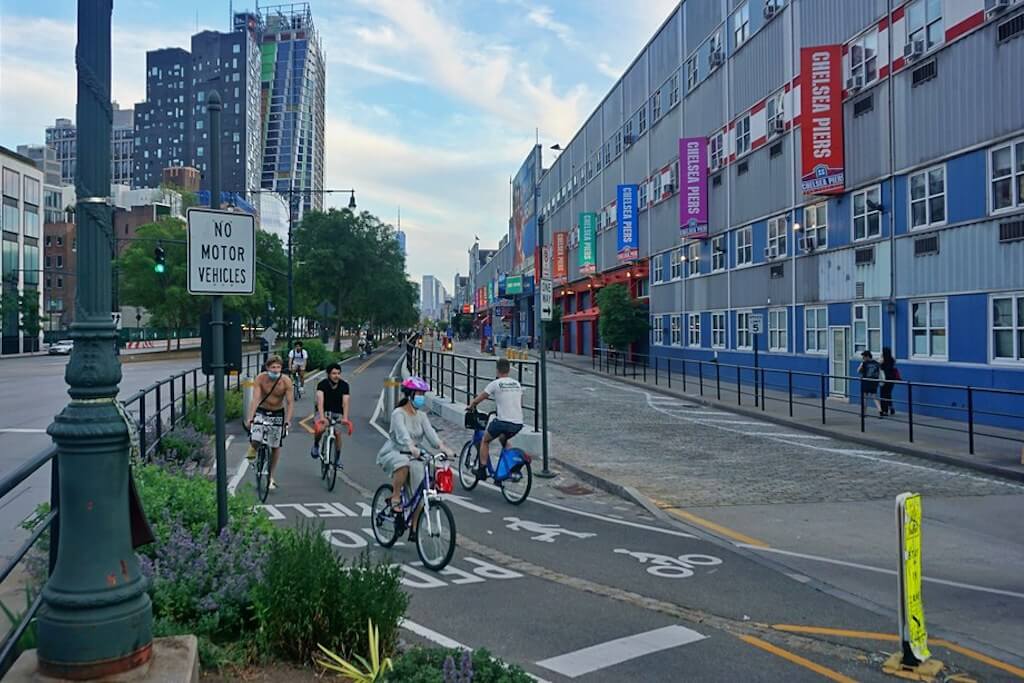 The commissioner also announced a number of major projects that the DOT will be happy to work on with its community partners in 2023.
"We are very excited to meet with world leaders today to share our ideas and plans to make our respective cities safer and greener. With Mayor Adams' renewed focus over the past year, the DOT is proud to have delivered life-saving initiatives — including its recent victory in exceeding the city's commitment to improve the safety of 1,000 intersections citywide and 20 miles of bike lanes too fasten," Commissioner Rodriguez said. "As the DOT continues to expand, we're also pleased to unveil some of the agency's plans to further expand protections for all New Yorkers over the next year. When it comes to safer and more sustainable roads, the best is yet to come."
The news follows another vulnerable road user fatality in New York City. According to advocacy group Transportation Alternatives, on Nov. 22, the driver of a Ford pickup truck struck and killed 73-year-old Yingqui Liu at a Staten Island crosswalk. That year there were 223 such deaths in the city.
"We are heartbroken and outraged that another elderly pedestrian has been killed by a driver. Crossing the street should not be a death sentence," Transportation Alternatives said in a statement. "Yingqui Liu should be alive today. We need city officials to build a safe pedestrian and cycle path between the Bayonne and Goethals bridges to slow down motorists and keep everyone on our roads safe. Road violence is preventable — we need our leaders to take action now to protect all New Yorkers, especially those most at risk."
At the conference, the DOT announced that it would begin developing plans to expand bike lanes and public spaces in New York City in 2023. Key projects that the DOT has identified for the next year include:
Improving bicycle and pedestrian access at the Washington Bridge (Manhattan/Bronx, across the Harlem River).
10th Ave (Manhattan) protected bike path
Westchester Ave (Bronx) protected bike lanes
Berry Street (Brooklyn) Open Street upgrade with two-way bike boulevard
Ashland/Navy/Hanson (Brooklyn) protected bike lanes and public space improvements
Broadway (Manhattan, between Madison Square and Herald Square) Two-way bike boulevard, plazas and common streets.
In a press release, NYC-DOT also announced another notable project to transform Grand Army Plaza. And raised awareness of its Open Streets program, which aims to act as a public engagement portal to enable change at the neighborhood level through a range of activities, in addition to developing permanent infrastructure that prioritizes bicycles and pedestrians.
New York City is also considering the potential for a bike lane blocker bounty program that would allow residents to report vehicles blocking bike lanes and receive a commission if a fine is levied. Read more about it here.