NEW YORK MILLS – Art can be found anywhere, and sometimes in the most unexpected of places.
A rural center for "creativity, community vitality, and lifelong learning in the arts," New York Mills Regional Cultural Center is celebrating its 30th anniversary on Main Avenue with a retrospective.
"We originally started as an artist residency program and were established as such in 1990," said Betsy Roder, executive director of the cultural center.
Since its inception in 1990, the cultural center has been passionate about connecting people with artists and rich cultural experiences in rural Minnesota, "celebrating what is local and being a window on the world," according to officials.
"My first role here was gift shop manager and arts retreat coordinator, and arts retreat is our residency program," said Roder, who has been at the cultural center since 2011 and became executive director in 2015.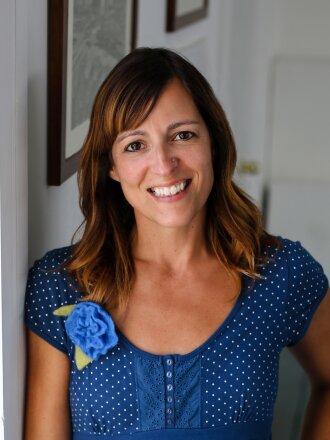 New York Mills Arts Retreat was founded in 1990 by John Davis, a Minneapolis College of Art and Design graduate, as an artist residency program on an old farm just outside of town. Artists were originally supposed to live in the renovated barn.
"He just wanted to move to a more rural area," Roder said. "He bought an old farmhouse and renovated it, refurbished it and wanted to start an artist residency program there, like the barn, and that was his original vision. "
Roder said Davis was a visionary who painted houses to make extra money and ended up getting to know the locals when they took him over for lunch or dinner after work was done.
"He found that people were very interesting and educated and talking about art and philosophy and asking really big questions," Roder said.
Davis' vision grew from the original residency program to a multidisciplinary arts center in downtown New York Mills.
When Davis heard that the "old Karvonen building" might be demolished after the furniture store moved to Perham, he reached out to the Karvonen family, who donated the empty building.
"It's the oldest building in the city," Roder said of the building on Main Avenue North in downtown New York Mills.
The building was constructed in 1885 as a general store before being home to Karvonen Furniture for many years. According to Roder, city officials decided not to spend the money on demolishing the building, instead investing in its remodeling and reconstruction as an arts center.
"The city used $35,000 at the time to help with the renovation costs. … And with that money, they also got a grant from the McKnight Foundation," Roder said. "And then John basically assembled a group of volunteers and there was a lot of sweat capital."
With a dedicated team of volunteers and supporters, the building opened its doors in 1992 as the home of the New York Mills Regional Cultural Center.
"The New York Mills Regional Cultural Center has since become woven into the fabric of the community, offering quality art opportunities typically found only in much larger cities," Roder said.
More than 180 events take place in the cultural center each year, attracting more than 6,500 visitors with music each year; visual artists; Workshops; theatrical performances; authors; the Great American Think Off; community festivals and events; a sculpture park; and more.
"Looking Back: NYMRCC Celebrates 30 Years on Main Avenue" is a special new exhibit at the cultural center's gallery, open to the public through December 3. The retrospective celebrates the growth of the cultural center.
"This is certainly a milestone that we are very proud of," said Roder. "And we are very grateful to all those who have been here not only as employees before us, but also to all of the community members, businesses and organizations who have supported us over the past 30 years."
The exhibit includes original floor plans, news articles, posters, the work of previous visiting artists – including the art of the first-ever artist-in-residence to come to New York Mills – and more.
"It really takes the support of a lot of people, businesses, and organizations to make something like this work, especially in a rural area and a small town like New York Mills of about 1,200 people," Roder said.
President Barack Obama drew attention to New York Mills in 2011 with his grant application for the National Endowment for the Arts' new Our Town program. The former president cited the city's decision to use $35,000 to help with renovation costs.
"Investing in the arts has had a profound impact in communities across the country. … Within five years of this investment, 17 new businesses opened in the city and created 210 new jobs — a 40% increase in the number of jobs in this community," Obama said.
For more information about the New York Mills Regional Cultural Center, call 218-385-3339 or visit www.kulcher.org.
FRANK LEE can be reached at 218-855-5863 or at
. Follow him on Twitter at
.
window.fbAsyncInit = function() { FB.init({
appId : '290544173094708',
xfbml : true, version : 'v2.9' }); };
(function(d, s, id){ var js, fjs = d.getElementsByTagName(s)[0]; if (d.getElementById(id)) {return;} js = d.createElement(s); js.id = id; js.src = "https://connect.facebook.net/en_US/sdk.js"; fjs.parentNode.insertBefore(js, fjs); }(document, 'script', 'facebook-jssdk'));